Lake Nakuru: the rift valley at its finest
Lake Nakuru: the rift valley at its finest
Start planning your dream trip today
Entitled 'the greatest bird spectacle on earth' thanks to the millions of fuchsia-pink flamingo that flock to its waters, the sky mirrored waters of Lake Nakuru yield some of the most evocative photo opportunities in Africa.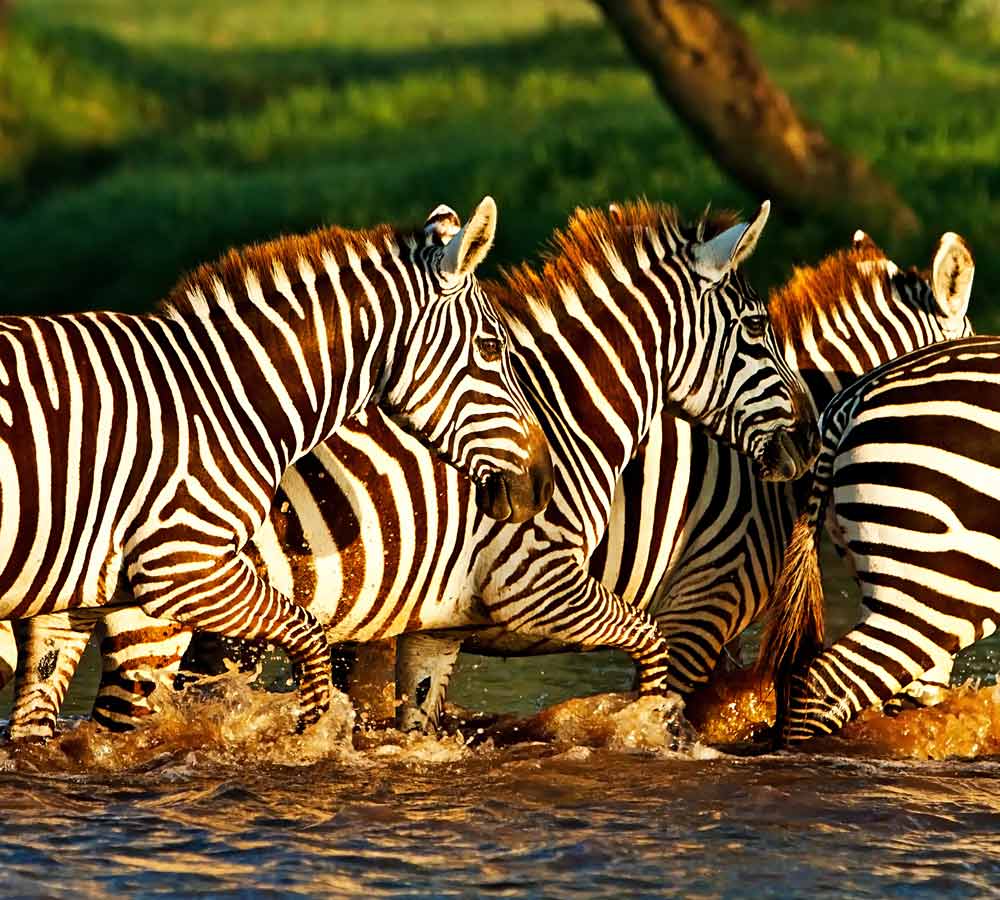 Lake Nakuru, in Kenya's Great Rift Valley, is famous for the 1.5 million-strong population of Lesser Flamingo that gathers on its shores. Lake Nakuru National Park is, however, also an incredible safari destination - small in size, but massive in terms of wildlife.
As Kenya's first and largest rhino sanctuary, sightings of both black and white rhinos are almost guaranteed. While plentiful hippo, waterbuck, warthog, zebra, gazelle, and buffalo graze the shoreline. Echoing to the haunting cries of the magnificent fish eagles, this is also the park in which you have the best chance of seeing a leopard.
Ideal for game drives, the park offers towering cliffs, cool acacia groves, ancient euphorbia forests, and two picturesque circular routes that take in the prime viewing points of Baboon Cliff, Hippo Point, Pelican Point, and Lion Hill. An ornithologist's paradise, the park boasts 450 bird species.
Lake Nakuru is ideally situated as a safari hub. It is within easy reach of the Aberdare National Park, Hell's Gate National Park, and the nearby lakes of Naivasha and Elementeita.
Factfile

Location: Lake Nakuru is 160 km north-west of Nairobi. Its main gate is immediately adjacent to the city of Nakuru.

Accommodation: There are a number of classic safari lodges in the park as well as self-catering cottages and several glorious campsites. Further accommodation options exist just outside the park's boundaries and in Nakuru town.

Getting there: The park is easily accessed and traversed by road and has its own landing strip.
'Simba' means 'lion' in Swahili. A budget safari that delivers optimum variety in the minimum time without…
Kenya's UNESCO World Heritage Sites
There are some places on earth that are so unique and culturally significant that the nations of the world have come together to protect them for generations to come. These places are the UNESCO World Heritage Sites, listed and protected by the United Nations Educational, Scientific and Cultural Organization (UNESCO). Proudly protecting seven of mankind's…
Want Inspiration in your Inbox?
Sign up for FREE to receive our monthly e-newsletter with features
and ideas to help you plan your Kenyan adventure