Start planning your dream trip today
Sport and adventure are a way of life in Kenya. Between safaris, you can improve your handicap at one of our championship golf courses, or enjoy a spot of fishing on the slopes of Mount Kenya. And when you're in the bush, or on the beach, there are many thrilling activities to choose from to enhance your experience and keep the adrenaline pumping.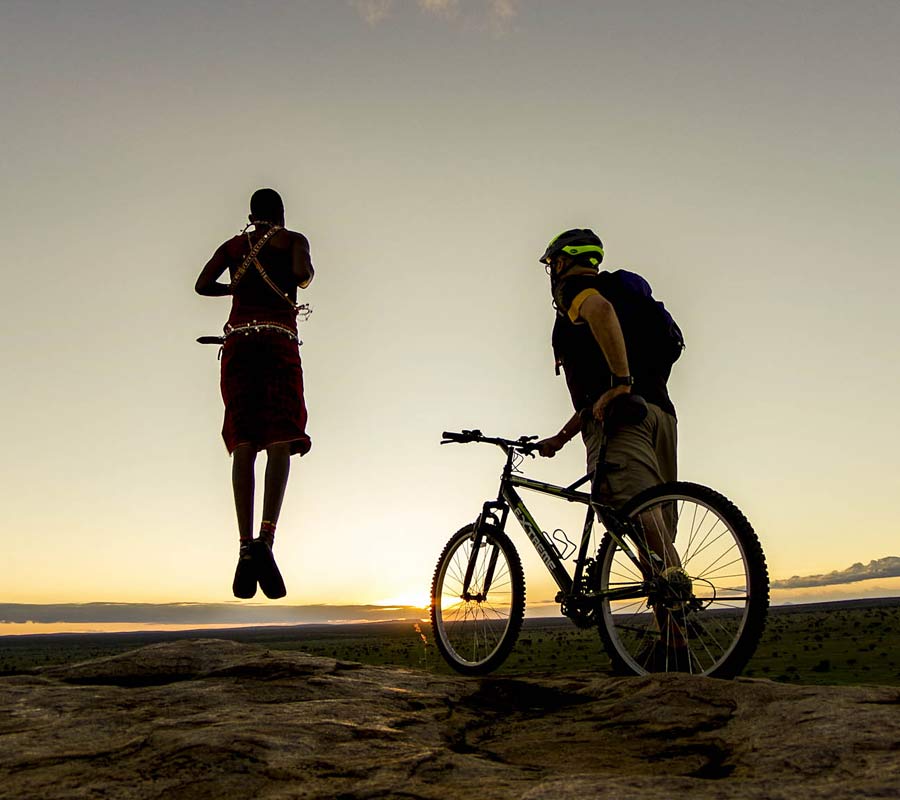 Your wildlife safari doesn't have to be confined to a Land Cruiser. There are great opportunities for staying active in the wilderness and getting even closer to the wildlife and culture.
While staying on one of our conservancies, enjoy the ultimate perspective, and ride amid the wildlife on horseback. Or take the family camel trekking, camping in the bush as you go. There are also opportunities for mountain biking, quad biking, and running. In fact, if you're up for a whole marathon, the Lewa Safari Marathon is the only marathon in the world to be run through a wilderness full of wildlife.
If you'd like to take it a little more easily, take off in a balloon to observe the theatre of the wild from above. Go rhino tracking. Or simply stroll through the wilderness with a friendly Maasai guide on a nature walk or bird-watching trip.
The Indian Ocean coastline is known for its fabulous water sports. From family-friendly activities such as snorkelling, paddleboarding and glass-bottom boat trips to high-energy options such as Scuba diving, kite-surfing and jet skiing. You can also enjoy a more tranquil dhow safari or explore the coral reef from a fishing outrigger.
The coast is also a world-famous big game fishing destination – for catches such as sailfish, tuna and marlin.
Upcountry water sports include white water rafting on the Tana River, river bungee jumping, trout fishing in the cool streams of the Aberdares and boating on one of the idyllic Rift Valley lakes, such as Lake Naivasha.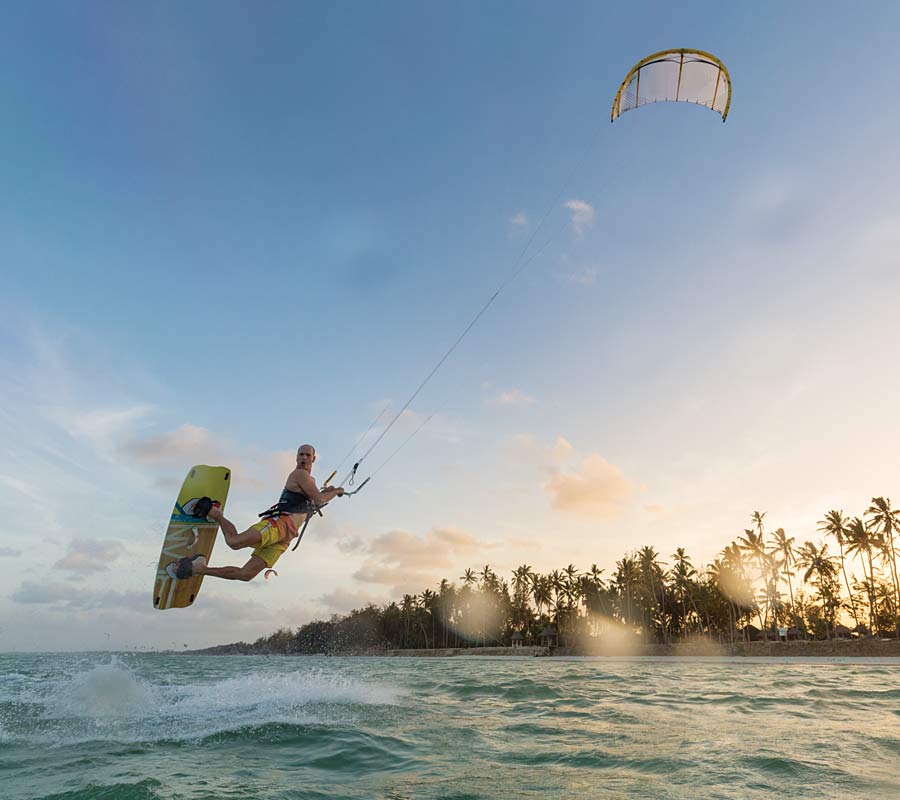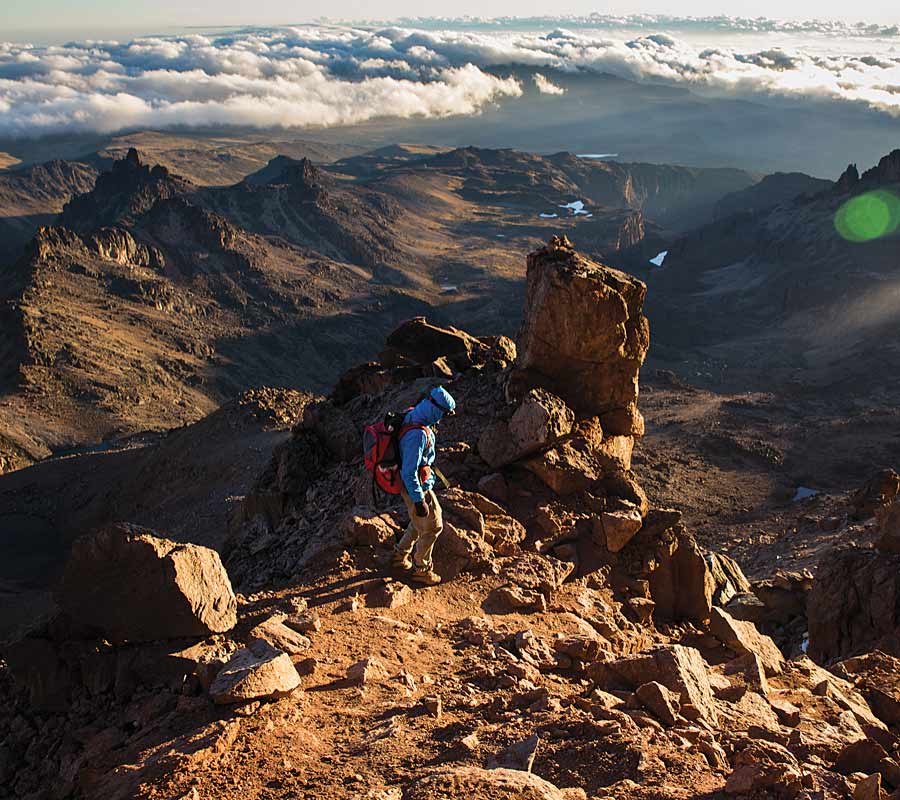 Our action sports portfolio is equally impressive.
In Kenya, you can go running with Kenya's athletic champions in the training schools of the Kerio Valley, or paraglide off its spectacular ridges. You can explore the spectacular gorge's of Hell's Gate by bike, or scale its ancient volcanic plugs. And you can zipline through forests and waterfalls.
For the ultimate adventurer-seekers, why not climb the sacred mountain of the Samburu or hike the misty moors of the Aberdare Range. Explore the ancient caves of Mount Elgon, famous for its salt-mining elephant, or pack your carabiners and embark on a thrilling 3-day ascent to the glittering peaks of Mount Kenya.
'Simba' means 'lion' in Swahili. A budget safari that delivers optimum variety in the minimum time without…
Sports & adventure features
It is Kenya's most iconic safari experience: floating over the vast plains of the Masai Mara in a hot air balloon. There's simply no better way to see the wildlife and experience the scale and beauty of Kenya. A balloon safari is simply a once-in-a-lifetime opportunity; so we asked travel writer Jane Barsby to give…
Want Inspiration in your Inbox?
Sign up for FREE to receive our monthly e-newsletter with features
and ideas to help you plan your Kenyan adventure