Mount Kenya and the Aberdares: Kenya's mountain realms
Mount Kenya and the Aberdares: Kenya's mountain realms
Start planning your dream trip today
One of the world's highest national parks and a UNESCO World Heritage Site, Mount Kenya straddles the equator. A key elephant migration corridor, the Park offers hiking, trout fishing, and horse riding. The adjacent Aberdare National Park features steep forested ravines and open moorland - home to an abundance of wildlife including buffalo, black rhino and leopard.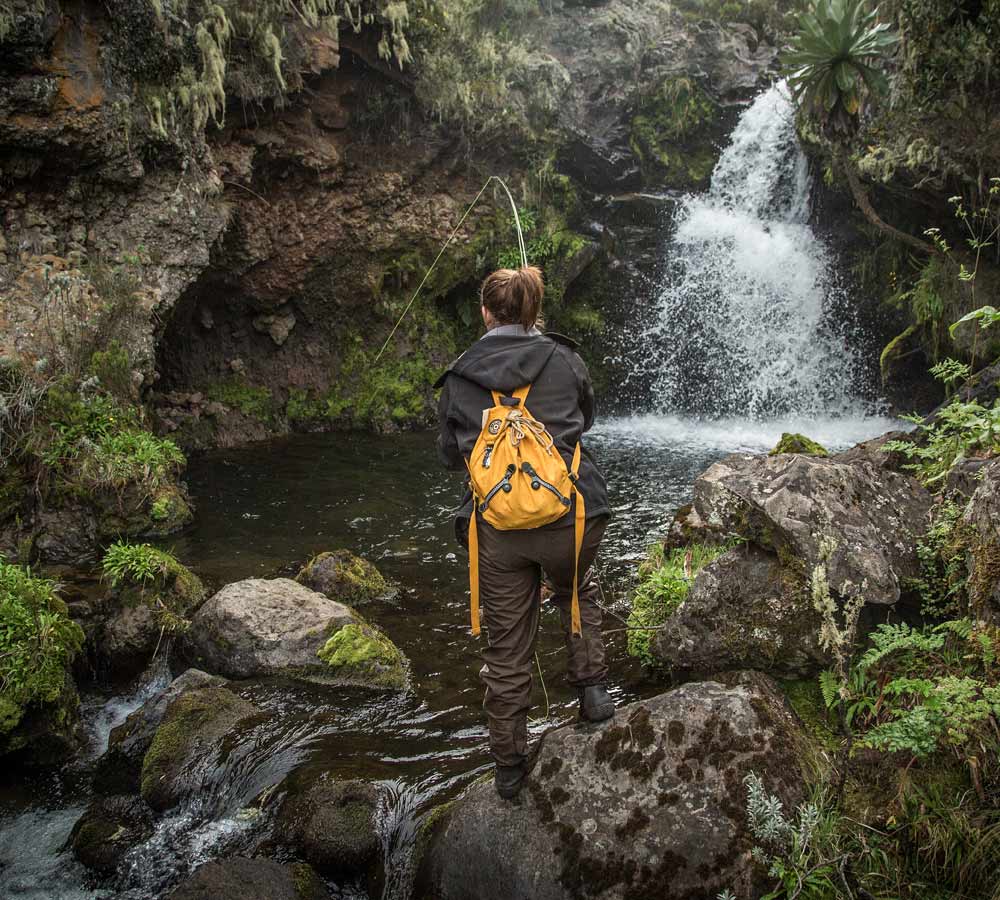 Mount Kenya National Park
An extinct volcano some three-and-a-half million years old, Mount Kenya is crowned by the glittering twin peaks of Batian (5,199m) and
Nelion (5,188m). The second highest mountain in Africa, after Mount Kilimanjaro, experts believe that at her birth, Mount Kenya may have towered at least one thousand meters higher than Kilimanjaro.
The wildlife of Mount Kenya
The Mount Kenya National Park/Natural Forest is a UNESCO World Heritage Site. The scenery is breathtaking, pristine wilderness with lakes, tarns, glaciers, dense forest, and mineral springs. A traditional migration route, some 2,900 elephants live on the Park while a further 1,800 meanders between the Aberdare mountains and the wider Laikipia region. The forests and moorlands also provide sanctuary for black rhino, giant forest hog, buffalo, and all manner of antelope, including the exceptionally rare mountain bongo.
What to do on the mountain
Mount Kenya is accessible to vehicles up to a certain point and the lower slopes offer extensive walking, trekking and camping opportunities. The mountain streams and lakes also offer superb trout fishing. For ornithologists the mountain promises 130 recorded species.
Mount Kenya is one of the world's most stunning climbs in terms of scenery and wildlife. Anyone in reasonable health can reach Point Lenana (4,985m), which is the highest point for trekkers. For advice on climbing Mount Kenya, contact the Mountain Club of Kenya www.mck.or.ke  Photo © Jeremy Goss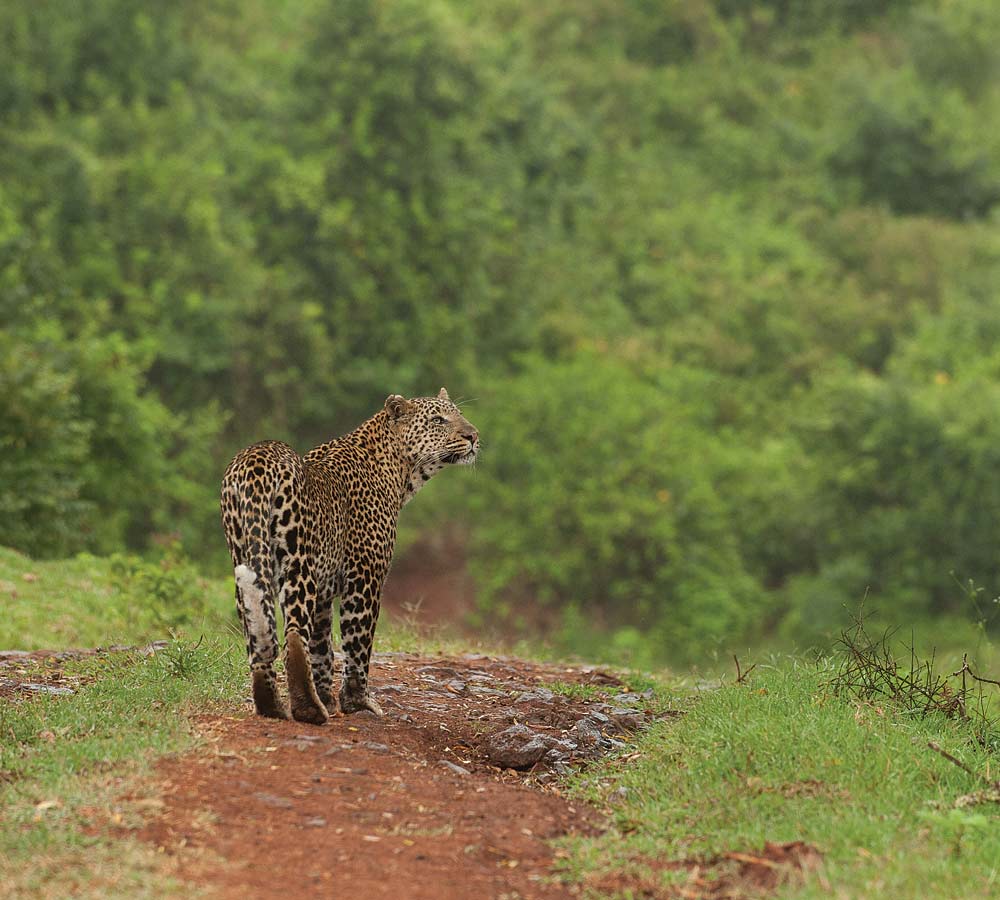 Alongside Mount Kenya lies the Aberdare Range, Kenya's third-highest mountain range, and the Aberdare National Park. An area of wild and beautiful moorlands, jagged peaks and deep ravines, the Aberdares were once known as 'Scotland with lions' - a mist wreathed realm where elephants roam.
Famed for its spectacular waterfalls and streams which offer world-class trout fishing, the Park is perfect for walking, trekking, and spotting spectacular wildlife such as black rhino, buffalos, lions, and leopards. There are over 250 species of birds in the park including the Jackson's Francolin, sunbirds, and plovers.
Steeped in history, this atmospheric national park also plays host to some of Kenya's most famous lodges, such as The Ark and Tree Tops, where Elizabeth II was staying when she became queen.
Factfile

Accommodation: The area offers a wide range of accommodation options from world-famous lodges to self-catering log cabins perched on the slopes of the mountain. Mount Kenya and the Aberdares are popular destinations for walkers and backpackers.

How to get there: The mountain lies 175km north-east of Nairobi and can be easily accessed by road and air (Nanyuki is the nearest airstrip). The Aberdare National Park's eastern entrance is approximately 155km north-east of Nairobi.
Mount Kenya & Aberdares tours
'Simba' means 'lion' in Swahili. A budget safari that delivers optimum variety in the minimum time without…
Mount Kenya & Aberdares features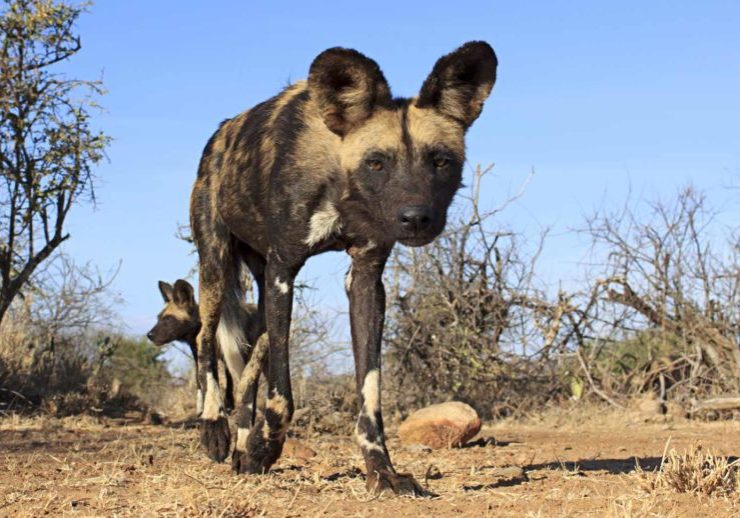 How Kenya is saving the African Wild Dog
African wild dogs, also known as painted wolves or Cape hunting dogs, have seen drastic population declines over recent decades. In this article from 2017, we looked at Kenya's efforts to save the African wild dog from extinction, and discovered how these endangered animals are beginning to recover here. Painted wolves in the morning The…
Want Inspiration in your Inbox?
Sign up for FREE to receive our monthly e-newsletter with features
and ideas to help you plan your Kenyan adventure