Tsavo East & West: vast, wild and beautiful
Tsavo East & West: vast, wild and beautiful
Start planning your dream trip today
Once infamous for its man-eating lions, much of the vastness of Tsavo remains undiscovered. Elsewhere it contrasts towering dormant volcanos with wide palm-fringed rivers where huge herds of elephants wallow. Wild, beautiful and rugged, this is Africa as she used to be.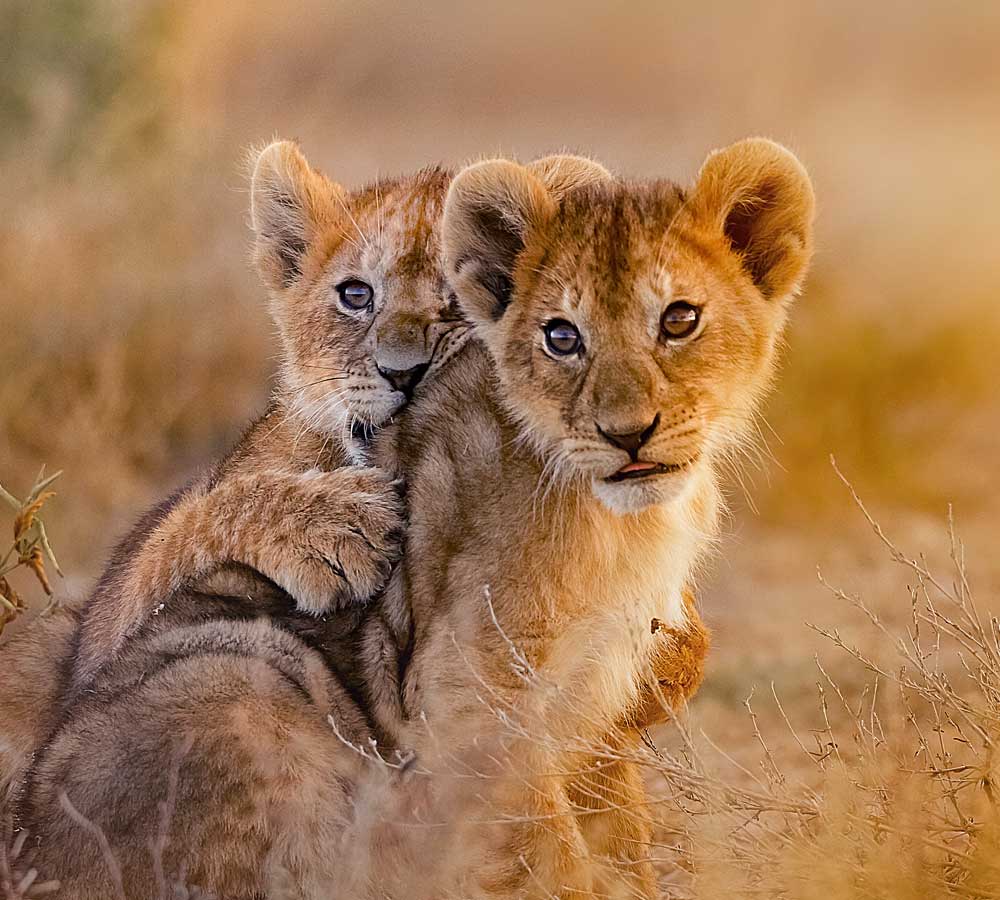 The last great wilderness frontier
The joint 20,000 sq km of Tsavo East and Tsavo West National Parks forms one of the largest protected wilderness areas in the world. Tsavo East is famous for its rolling plains and towering escarpments, Tsavo West for its views of Mount Kilimanjaro and the volcanic coils of the Chyulu Hills.
Hippo home, elephant kingdom
Tsavo is patrolled by huge elephant herds; while in the melt-water pools of Mzima Springs wallow hundreds of hippos. The panoramic plains are home to buffalo, zebra, giraffe, kudu, and eland and the abundance of plains game attracts plenty of predators.
The man-eaters of Tsavo
Notorious for the man-eating lions that preyed on the builders of the East African Railway, these days Tsavo is famous for its mane-less lions, thought to be some of the most intelligent in the world.
Steeped in history
Inspiration for 'Out of Africa', it was to Tsavo that Denys Finch Hatton and Bror Blixen brought their royal clients; and in Tsavo that some of Hollywood's greatest epics were filmed.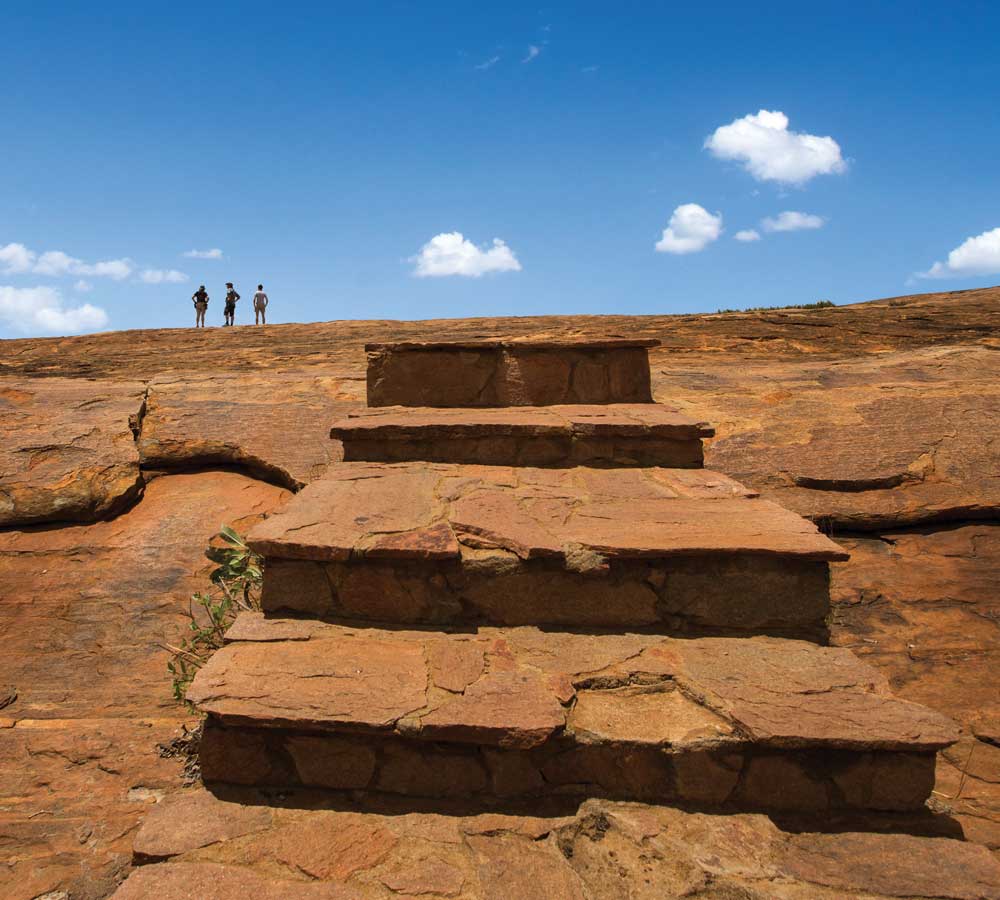 Tsavo offers visitors a wide range of thrilling experiences.

> Spot all the members of the Big Five (rhino, elephant, leopard, buffalo, and elephant)

> Follow the nature trail around the hippo filled pools of Mzima Springs, Tsavo West

> Visit the Ngulia Rhino Sanctuary amid the towering crags of the Ngulia mountains

> Take a trip to the nearby Taita Hills Wildlife Sanctuary and Lumo Community Wildlife Sanctuary, both vital migration corridors.

> Climb the volcanic hills or traverse the white-water rapids of Lugard's Falls

> Enjoy guided game walks, go rock climbing, spot 600 species of birds

> Climb the massive Mudanda Rock in Tsavo East - Kenya's answer to Australia's Ayers Rock

> Explore the lava caves of the Chyulu Hills
Factfile

Location: The Parks of Tsavo are equidistant between Nairobi and the Indian Ocean (approx. 240kms from each).

Accommodation: Choices range from classic safari lodges to bespoke tented camps with plenty of budget-friendly options in terms of campsites and self-catering chalets.

How to get there: Tsavo is easily accessed by road and by air (from Nairobi's Wilson and Jomo Kenyatta International airports and from Moi International Airport, Mombasa). Tsavo can also be swiftly and easily accessed via Kenya's stunning new Single Gauge Railway which runs from Nairobi to Mombasa.
'Simba' means 'lion' in Swahili. A budget safari that delivers optimum variety in the minimum time without…
Tsavo East & West features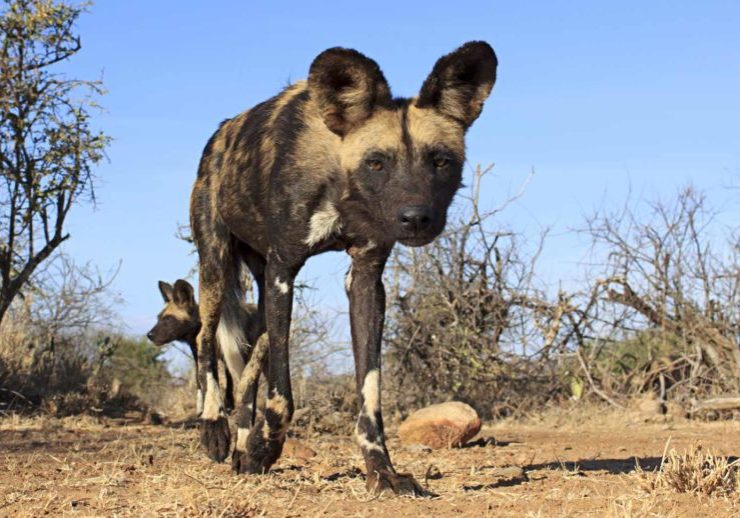 How Kenya is saving the African Wild Dog
African wild dogs, also known as painted wolves or Cape hunting dogs, have seen drastic population declines over recent decades. In this article from 2017, we looked at Kenya's efforts to save the African wild dog from extinction, and discovered how these endangered animals are beginning to recover here. Painted wolves in the morning The…
Want Inspiration in your Inbox?
Sign up for FREE to receive our monthly e-newsletter with features
and ideas to help you plan your Kenyan adventure