Start planning your dream trip today
Known as the 'Safari Capital of the World', Nairobi is well worth including in your holiday itinerary. For a little retail therapy, visit the city's vibrant Maasai markets. For a taste of Kenya's tribal culture, spend a day at the wonderful Bomas of Kenya. And for a gourmet safari – just hit the streets. Here are some day trip ideas to inspire you during your stay in Africa's most dynamic city.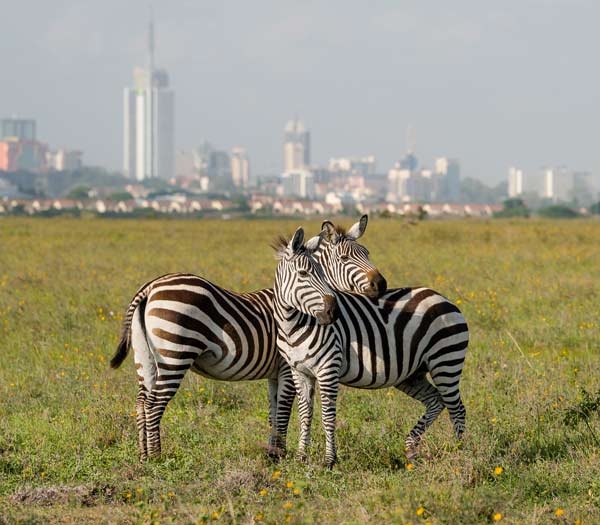 No other city in the world can boast a natural wilderness, teeming with wildlife just a few kilometres from the city centre. And nowhere else on earth do rhinos roam and lions hunt so close to shopping malls, or skyscrapers fight for skyline space with the giraffe. Nairobi National Park is unique in many ways and offers the perfect city break: ideal for a bush breakfast, evening sundowners or just a leisurely game drive.
Immediately adjacent to the park lies the magnificent Safari Walk, a rolling boardwalk that skims over a series of wilderness enclosures. There's also the charming Animal Orphanage, which shelters a shifting population of orphaned, abandoned, or wounded animals.
No visit to Nairobi would be complete without a visit to the Sheldrick Wildlife Trust (SWT) in the suburb of Karen. SWT is the most successful orphan elephant rescue and rehabilitation program in the world and visitors can get up close and personal with the gorgeous baby elephants as they go about their daily routine.
Close by is the equally famous Giraffe Centre, where you can pet and feed the endangered Rothchild's giraffe. If you stay a night at the adjoining Giraffe Manor, a giraffe will probably join you for breakfast.
Whilst you are in Karen, you can also visit the farmhouse of Karen Blixen, author of Out of Africa, now preserved as a museum.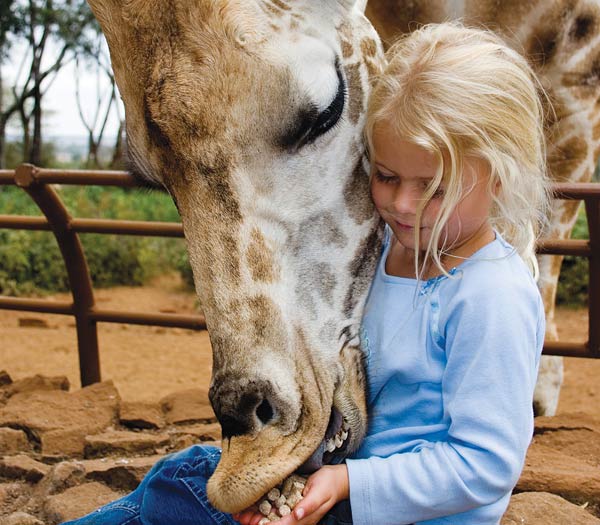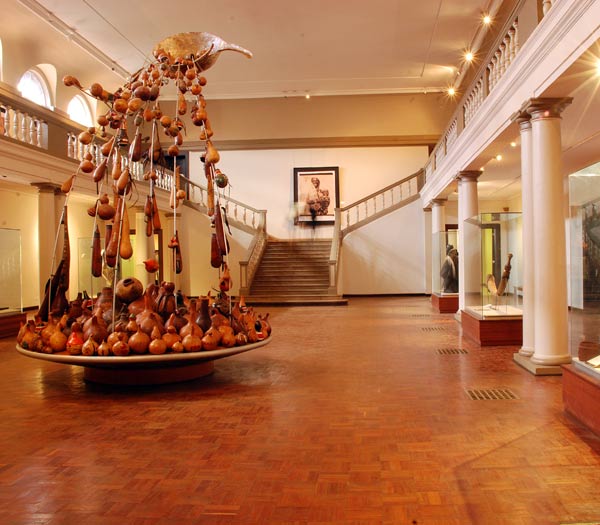 The best way to get a flavour of Nairobi is on a city tour. Gain a unique insight into Kenya's past and present by seeing the Parliament Building, Jomo Kenyatta's mausoleum and the Railway Museum (background to the 'Lunatic Line' and man-eaters of Tsavo). Some tours include stops at open craft markets and a traditional Kenyan lunch.
Visit your distant relations
A visit to the newly (and wonderfully) modernized Nairobi National Museum offers an unrivalled introduction to Kenya's culture and natural history. It also allows you to catch up with your earliest relatives in the single most important collection of early human fossils in the world. The line-up includes 'Proconsul' which is 18-million years-old; and 'Turkana boy', a mere 1.6 million-years-old.
'Simba' means 'lion' in Swahili. A budget safari that delivers optimum variety in the minimum time without…
Nairobi day trip features
Legend has it that Nairobi National Park was founded because the colonial settlers grew increasingly exasperated by lions. It wasn't just that they wandered the streets by night or that the graveyard with filled with headstones reading 'killed by lions'. It was that they trampled the flowerbeds. The lions, the settlers said, would have to…
Want Inspiration in your Inbox?
Sign up for FREE to receive our monthly e-newsletter with features
and ideas to help you plan your Kenyan adventure