Start planning your dream trip today
If you're visiting the Kenyan coast, you'll most likely pass through Mombasa, which divides the north coast from the south coast. This ancient Swahili city is well worth exploring and it is easily reached from both north and south. So if you fancy a break from sunbathing and snorkelling, here are just a few of Mombasa's hidden treasures.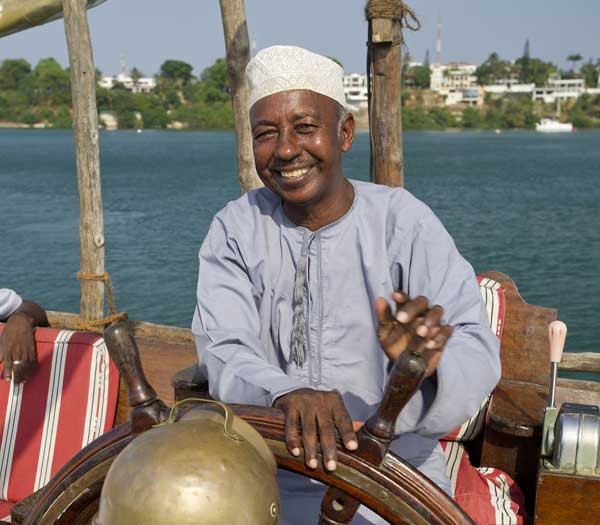 Top of the list is the historic and atmospheric Old Town, Kenya's answer to Zanzibar. Dating back to the 13th century, it's a place of winding streets, magnificent carved doors, and delicate filigree balconies. The area stretches over 180 acres and it is a melting pot of Arab, Portuguese, Asian, and European cultures. There are some delightful, dimly-lit emporiums that sell antiques, souvenirs, spices, and fragrance oils. And there are some charming spots to sample traditional Swahili cuisine or a real Kenyan coffee.
In the centre of the Old Town stands the Old Dhow Harbour; it is still in operation and will typically have a number of ocean-going dhows in port. And if you fancy taking the family on a cruise, the luxurious Tamarind Dhows sail daily down the creek serving lunch or dinner on board.
Close to the Old Town is Mombasa's most visited attraction, Fort Jesus. Built by the Portuguese in the 16th century to protect the port of Mombasa, it is one of the most outstanding and well-preserved examples of Portuguese military fortification.
Fort Jesus dominates Mombasa's coastline and offers a museum and a tour of its battlements. There's also a great walk around the base of its towering walls and a mesmerising Son et Lumière (sound and light) show which plays nightly and paints a vivid picture of the Fort's turbulent history.
Fort Jesus is also a UNESCO World Heritage Site.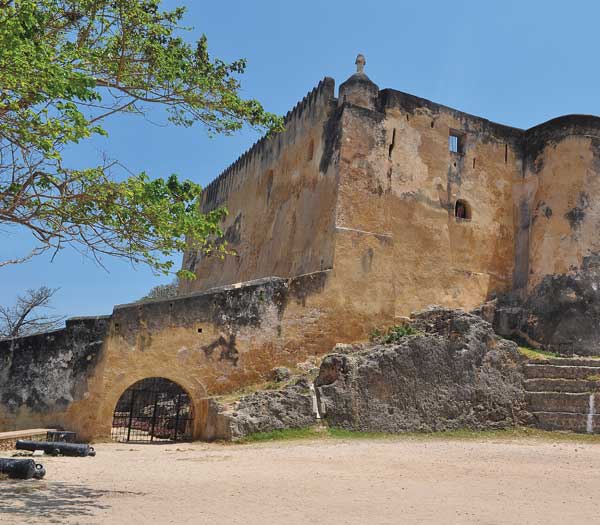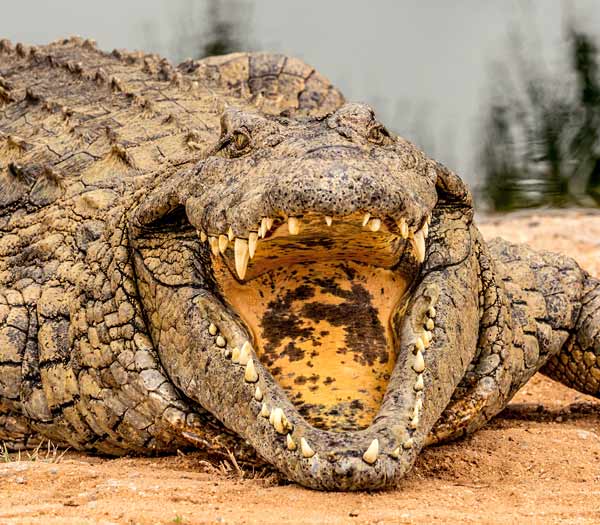 To the north of the city are the Baobab Adventure Complex and Haller Park – a leafy oasis promising nature trails, a wildlife sanctuary, a snake park, and a butterfly pavilion. This a great place for a picnic, a walk, or a family outing. You can also feed giraffes and watch the hippos and crocs being fed.
Also close to Mombasa is the Mamba Village Crocodile Farm, home to 10,000 crocodiles and the perfect spot to take in some horse riding or camel riding. There is also a botanical garden and an aquarium.
Another popular attraction is the eco-cultural Ngomongo Villages, a representation of ten of Kenya's tribes with traditional homesteads, dress, and activities. Other cultural visits include the Jumba la Mtwana or 'Mansion of the Slaves', a 15th century Swahili slaving settlement, and the 15th-century Mnarani Ruins which overlook Kilifi Creek.

'Simba' means 'lion' in Swahili. A budget safari that delivers optimum variety in the minimum time without…
Mombasa day trip features
There are some places on earth that are so unique and culturally significant that the nations of the world have come together to protect them for generations to come. These places are the UNESCO World Heritage Sites, listed and protected by the United Nations Educational, Scientific and Cultural Organization (UNESCO). Proudly protecting seven of mankind's…
A visit to a sacred Kaya – or sacred grove – is part nature walk, part historical insight and part cultural experience. But it's a very special and privileged experience. The nine tribes of the Mijikenda Traditionally, to enter a Kaya, you would have required ritual knowledge to proceed through the concentric circles of sacredness…
A favourite with visitors to Mombasa and the coast, the Tamarind Dhow experience promises a five-course dinner on the deck of an authentic ocean-going dhow. The oldest ships to remain under sail, the Indian Ocean's dhows are a living museum to the ancient art of shipbuilding. The two Tamarind dhows, both of which traded between…
Want Inspiration in your Inbox?
Sign up for FREE to receive our monthly e-newsletter with features
and ideas to help you plan your Kenyan adventure