A favourite with visitors to Mombasa and the coast, the Tamarind Dhow experience promises a five-course dinner on the deck of an authentic ocean-going dhow.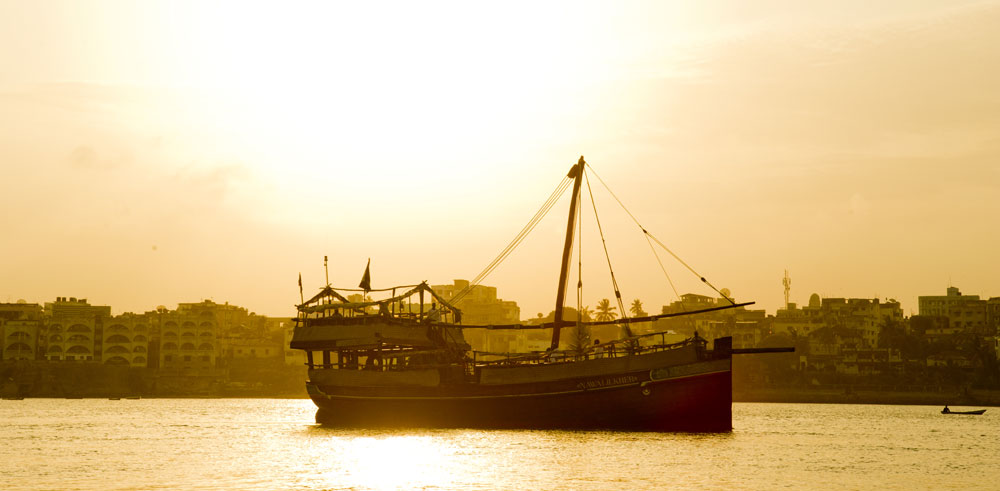 The oldest ships to remain under sail, the Indian Ocean's dhows are a living museum to the ancient art of shipbuilding. The two Tamarind dhows, both of which traded between Mombasa and Saudi Arabia before being transformed into restaurants, are more properly known as Jahazis. They can be up to 50 tons in weight, 60 feet in length, with a long keel, square stern, forward-raked mast and a lateen (triangular) rig. Run by the Tamarind Group, who also own Nairobi's famous Carnivore and Tamarind seafood restaurants, they sail from the jetty below the Mombasa Tamarind Restaurant overlooking Kilindini Harbour.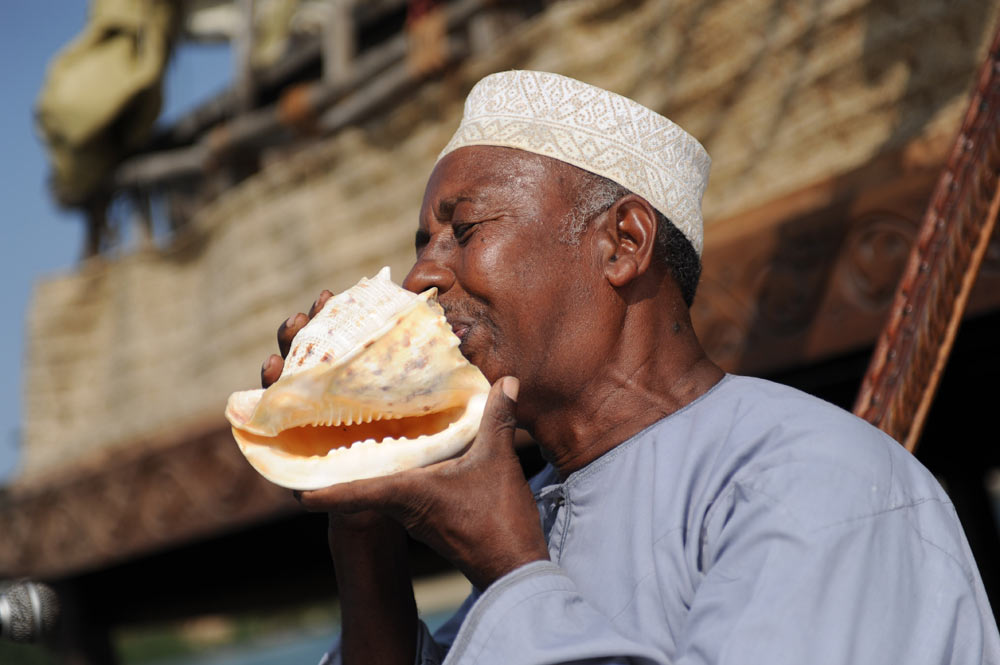 The Tamarind dhows Nawalikher and Babulkher are broad in the beam and full-bellied, with feature red velvet seats and white damask tablecloths. On the raised poop deck the captain presides and steers the great ship with a lazy flick to the staves of the huge wooden wheel.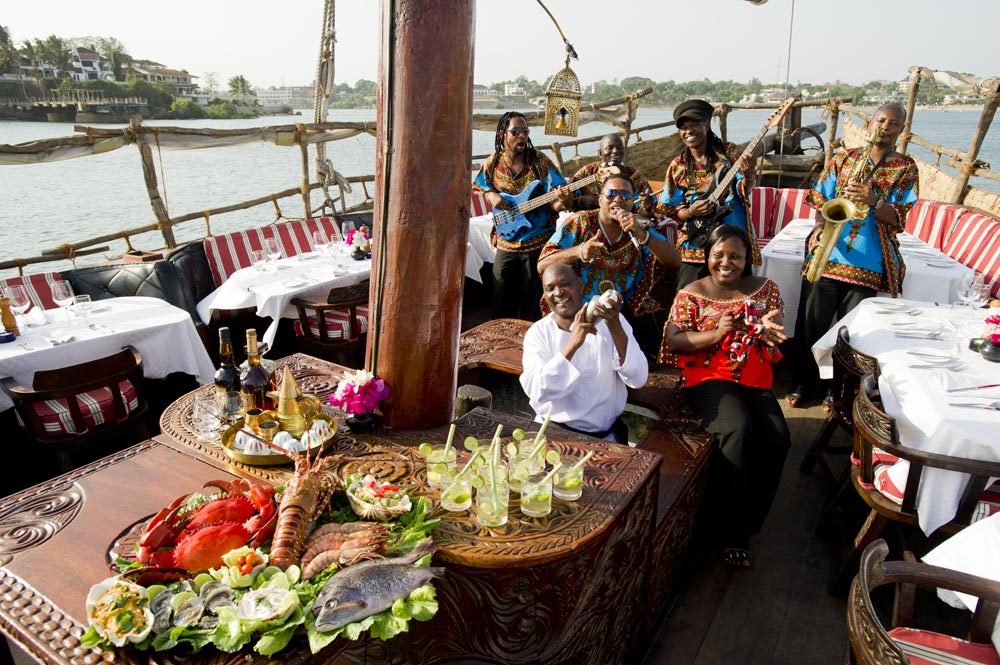 Underneath the poop deck is a stage where a live band performs. And beneath the main mast are the glowing charcoals upon which dinner will be broiled. First comes a traditional 'Dawa' cocktail (vodka, lemon and honey), followed by a delicately flavoured soup. The main course might be fresh ginger prawns, a seafood selection or a grilled steak. And there's always a delicious choice of homemade puddings or fruit salad. The service is cheery, the atmosphere party, and the passengers an engaging mix of tourists and local families.
As traditional Arab coffee is served, the dhow makes a stately turn and motors sedately down the creek to arrive back at her moorings.
Tamarind dhow facts
Nawalilkher can seat 70 for dinner, leaving plenty of room for dancing on the night cruises. It can host cocktail parties for up to 100 people. It is also available for private hire.
Babulkher has a capacity of 55 guests for dinner and 70 guests for cocktails and is also available for private charter.
The lunchtime cruise departs from the Tamarind jetty at 1.00 pm and cruises gently up the Tudor creek to moor for lunch. The dhow returns to the jetty at 3.00 pm.
The evening cruise departs at 6.30 pm and the dhow sails southwards towards Fort Jesus. The dhow returns to the jetty at 10.30 pm.
To book, visit the Tamarind website.
All images © Tamarind Group.