Kenya's beautiful sea turtles are threatened and Watamu's Local Ocean Conservation is committed to their protection. So when visiting the Kenyan coast, be sure to find time to meet our sea turtles, which return to our beaches again and again just to lay their eggs on Kenyan sand.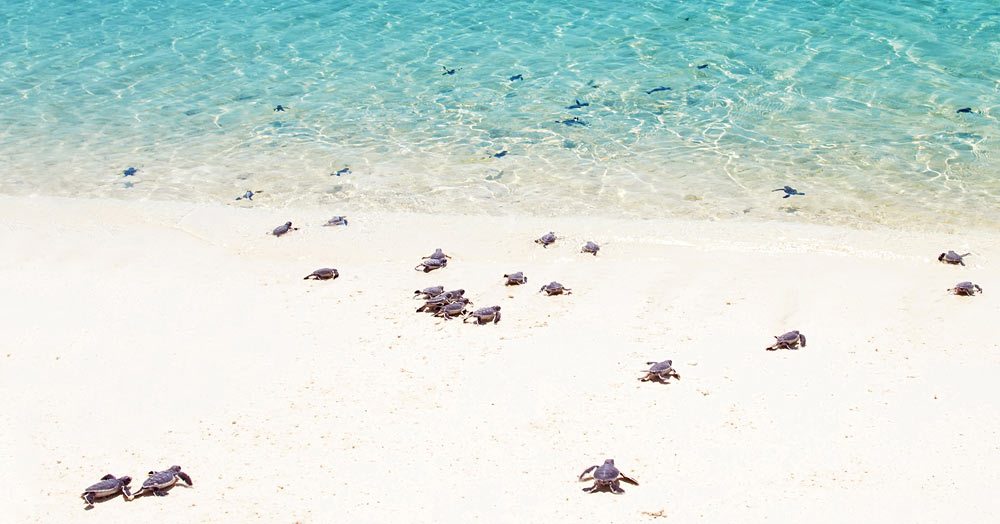 Home of the sea turtle
Kenya's Swahili coast is famous for its perfect beaches, warm, turquoise waters and exceptional marine life. The Indian Ocean, its white sands and mangrove forests, are home to one iconic creature in particular – endangered sea turtles.
A gentle creature, as old as time, the sea turtle is a mainly carnivorous reptile that lives most of its life in the ocean. When the time comes for the female to lay her eggs however, she returns with unerring instinct and over many thousands of miles to the beach where she herself was hatched. Here she excavates an egg chamber, lays her eggs, covers them with sand and slips quietly off down the sand to the sea, leaving her hatchlings to find their own way out of their shells… and down to the ocean.
Meet five out of seven of the world's species of sea turtles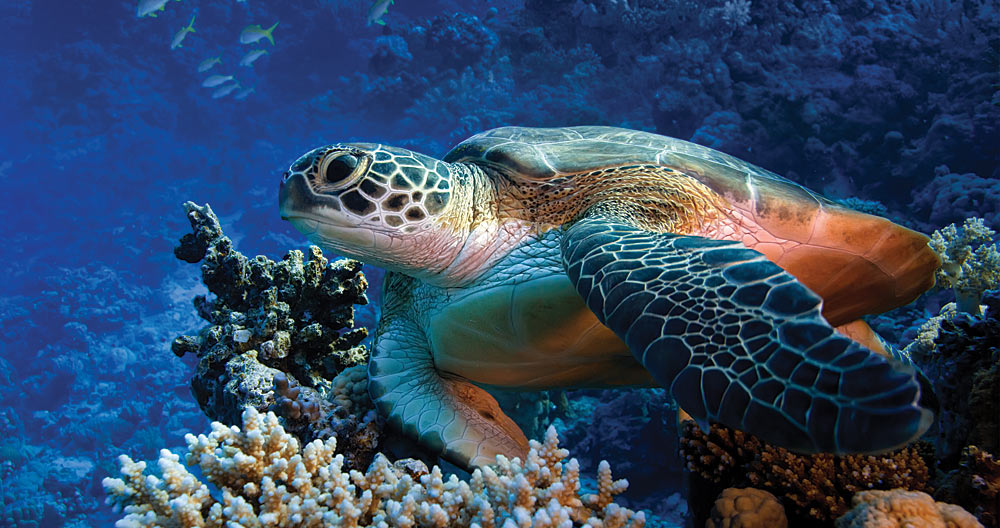 Five out of seven of the world's species of sea turtles use the Kenyan coast as a nesting site, migrating from as far afield as South Africa and Saudi Arabia. They include: the Green, Hawksbill, Loggerhead, Olive Ridley and the Leatherback turtle; and they lay between 150 and 200 eggs each, three times per season. The Leatherback is the largest sea turtle, measuring 2–3m in length, 1–1.5 m in width, and weighing up to 700 kgs.
A very threatened creature
All seven species of sea turtle are threatened or endangered.
In its natural state, the sea turtle doesn't have many predators, and gets on with its life in a fairly 'live and let live' manner. Thanks to man however, it must now face a host of challenges.
These include the development of the beach environment and the destruction of the turtle's traditional nesting sites; the destruction of mangrove forests and coral reefs; climate change and sea-level rise; and of course ocean pollution – especially plastic refuse. Turtles also get caught in the 'gill-nets' of the shrimp trawlers and suffer from poaching for their meat, shells, oil and eggs. As a result only one in a hundred baby turtles survive to juvenility; and only one in a thousand survive to maturity.
Protect sea turtles and protect the world
Sea turtles are a great indicator of ocean health. By protecting and enhancing the environmental conditions that sea turtles need to thrive, humanity and other species also benefit.
Get involved – visit the sea turtle rehabilitation centre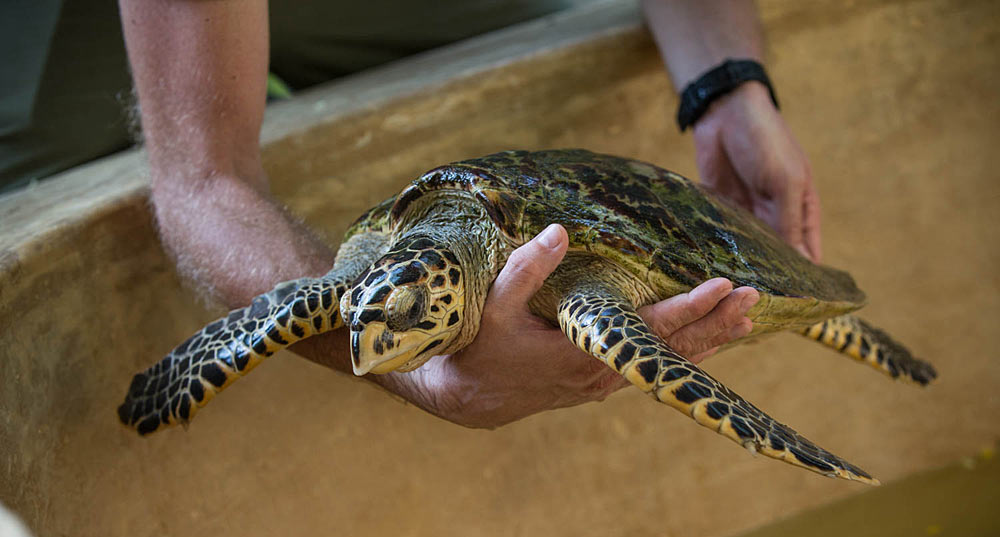 In Watamu, you can see turtle conservation in action at Local Ocean Conservation's Marine Information Centre. Here you can learn more about the marine environment, visit the recovering patients and browse around the charming gift shop. There are also opportunities for 'eco visits' where you can actually participate in the day-to-day operations of the Centre for a few weeks or longer.
If you'd like to help protect the turtle nests during the nesting season there are a number of excellent projects such as Local Ocean's Watamu Turtle Watch and Diani Turtle Watch. On average, Local Ocean protects and monitors 50-60 nests per year in Watamu and a further 60-70 nests on Kenya's south coast.

For more information on the rehabilitation centre, or how you can adopt a turtle or beach nest, visit: https://localocean.co