Legend has it that Nairobi National Park was founded because the colonial settlers grew increasingly exasperated by lions. It wasn't just that they wandered the streets by night or that the graveyard with filled with headstones reading 'killed by lions'. It was that they trampled the flowerbeds. The lions, the settlers said, would have to be penned up.
But it was the rapidly growing city of Nairobi that was finally penned in. In 1946, the 117 square kilometres of rolling plains that lay to the south of the city were made into a wilderness sanctuary. It was East Africa's first national park. And its establishment made Nairobi unique.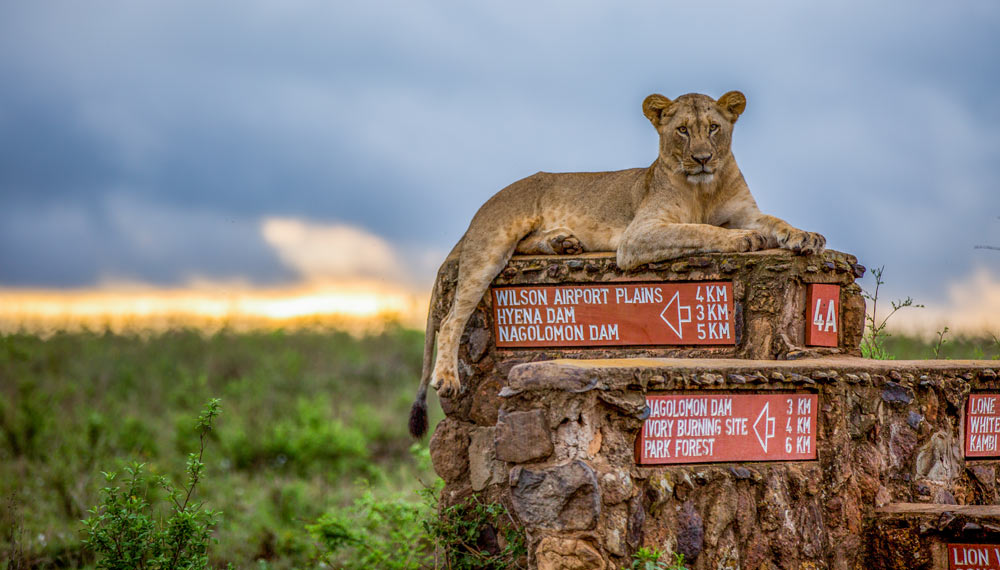 One of a kind
No other city in the world can boast a natural wilderness, teeming with wildlife – home to over 400 species of birds and over 100 recorded species of fauna – just seven kilometres from the city centre. No other city looks out over a rhino sanctuary with one of the highest densities in Africa. No other city stages its own mini migration of the wildebeest. And nowhere else on earth do lions, leopards and cheetahs hunt so close to shopping malls or skyscrapers fight for skyline space with giraffe.

It's a park with many faces and many moods. There are rocky gorges where baboons swing and rolling plains where buffaloes roam. There are pools where hippos snort and there are dams beside which huge monitor lizards bask. And there are picnic sites where city-dwellers gather for barbeques and hilltop sites where weddings and events can be staged. It's one of the few places on Earth where man and beast seem to coexist so calmly; and one of the few places on their long flight south where Europe's migrating birds feel safe to land.
Nairobi National Park is a park with a purpose – a conservation stronghold and a place where man can recall his roots.
So much more than a game drive
And there's more. Immediately adjacent to the park lies the magnificent Safari Walk, a rolling boardwalk that skims over a series of carefully constructed wilderness enclosures where the animals behave exactly as they would in the wild. There's also the Animal Orphanage, which shelters a shifting population of orphaned, abandoned or wounded animals. Finally, there's the exquisite David Sheldrick Wildlife Trust where you can watch the antics of the orphaned baby elephants as they're fed, bathed and gently prepared for their return to the wilderness.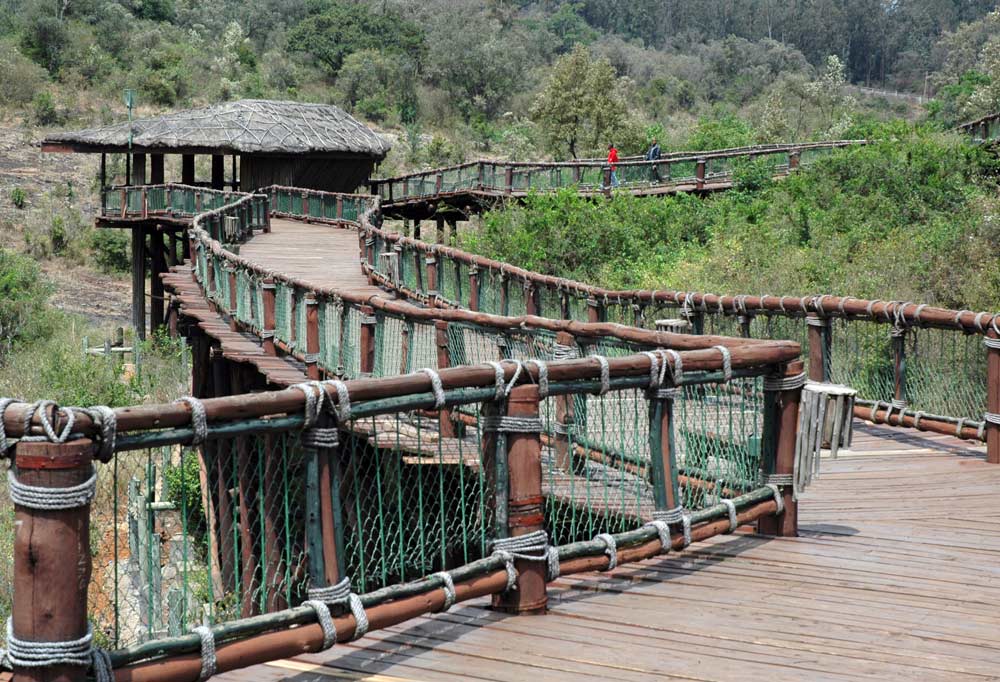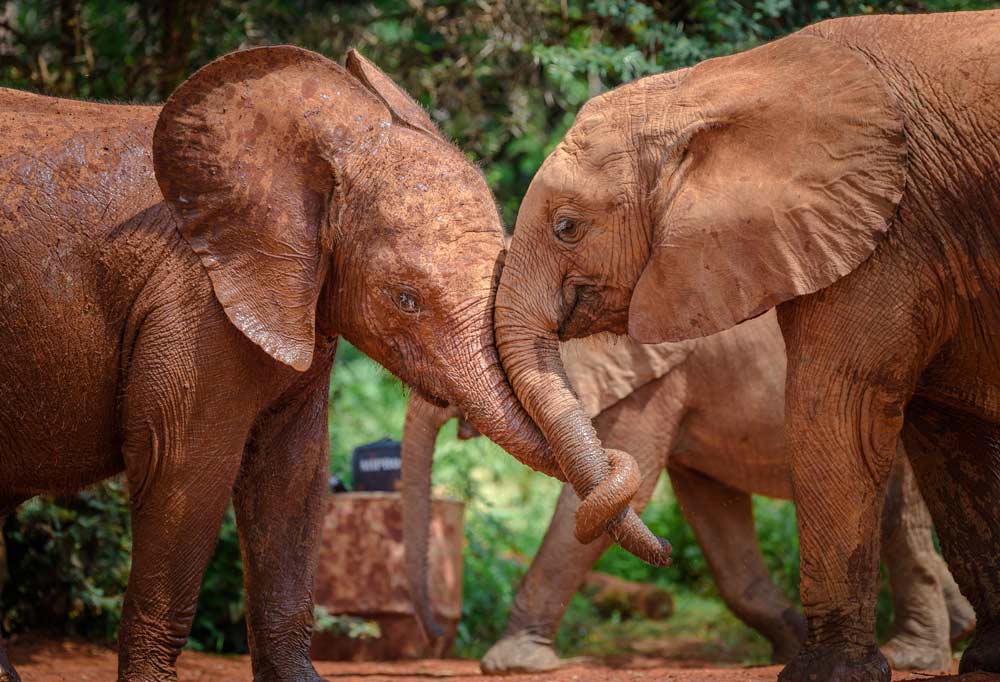 If you're in Nairobi between safaris, a day out in Nairobi National Park is a must. And if you're in town for business, you can take an early morning breakfast in the park and still arrive back at your hotel in time for your first meeting.
---
Nairobi National Park at a glance
The only wildlife park in the world so close to a capital city
The first park to be created in Kenya
Major rhino sanctuary for breeding and restocking other parks
Diverse birdlife: Over 400 bird species at least 20 of which are seasonal European migrants
Home to over 100 mammal species, including four of the Big Five (lion, buffalo, leopard and the endangered black rhino)
Spectacular wildebeest and zebra migration
Large carnivores – lion, leopard, hyena and cheetah
Large herbivores – eland, buffalo, zebra and wildebeest
Ivory Burning Site Monument
Walking trails around the hippo pools
Nairobi Safari Walk & the Orphanage
David Sheldrick Wildlife Trust elephant orphanage
Picnic and event sites
For current park entry fees, visit: www.kws.go.ke