Kiunga Marine Reserve is part of the Lamu archipelago which is a cluster of hot, low-lying desert islands that run for some 60 km parallel to the coastline of northern Kenya. With its clear, warm waters and thriving reef, there are few places on the planet more idyllic for a day swimming, snorkelling and SCUBA diving.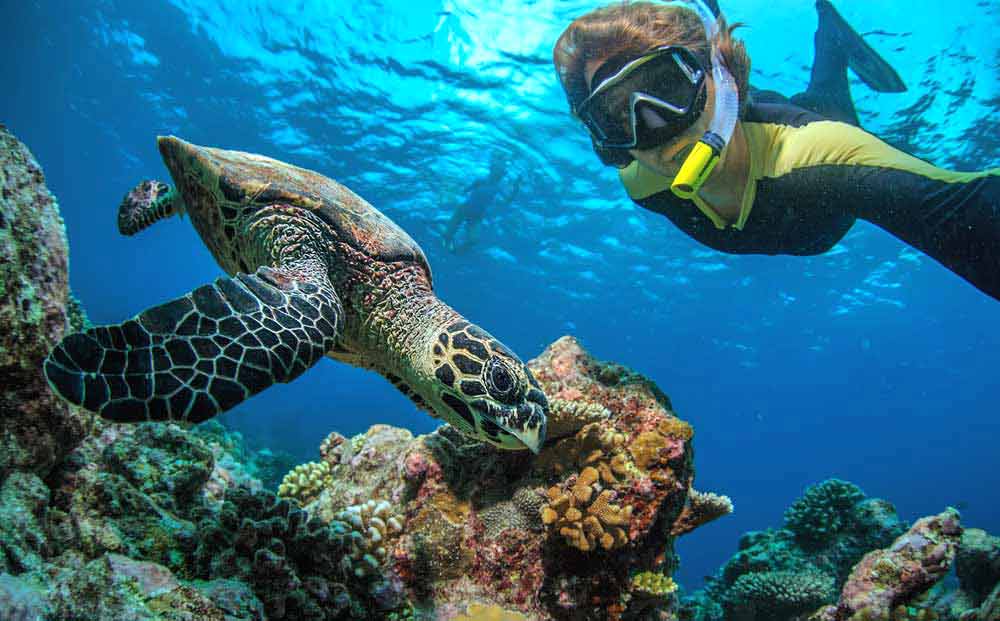 Kiunga Marine Reserve
A pristine string of rugged coral isles, ringed by rainbow coral reefs, Kiunga Marine Reserve offers living coral gardens, sculpted coves, wheeling seabirds, rare turtles, magical dugongs and an underwater world of unbelievable colour, discovery and vibrancy. The Reserve is just a dhow-ride away from the ancient and enchanting town of Lamu.
The historic Swahili town of Lamu
The oldest and best-preserved Swahili settlement in East Africa, Lamu is thought to have been founded in the 12th century and has been occupied continuously for over 700 years. Once a bustling Arab trading hub, dealing in ivory, rhino horn and slaves, today Lamu offers a unique showcase for traditional Swahili culture, a bustling historic town and some of the most pristine beaches in Africa. Lamu's Old Town is listed as a UNESCO World Heritage Site.
Coral islands and coral reefs
The 270 square kilometre Reserve is made up of a chain of 51 coral islands that lie some 2 km offshore, but inshore of the fringing reef. They run adjacent to the mainland's Dodori and Boni National Reserves. Varying in size, the islands are composed of old, eroded coral. They shelter lesser kudu, bushbuck, monkey, porcupine and wild pig.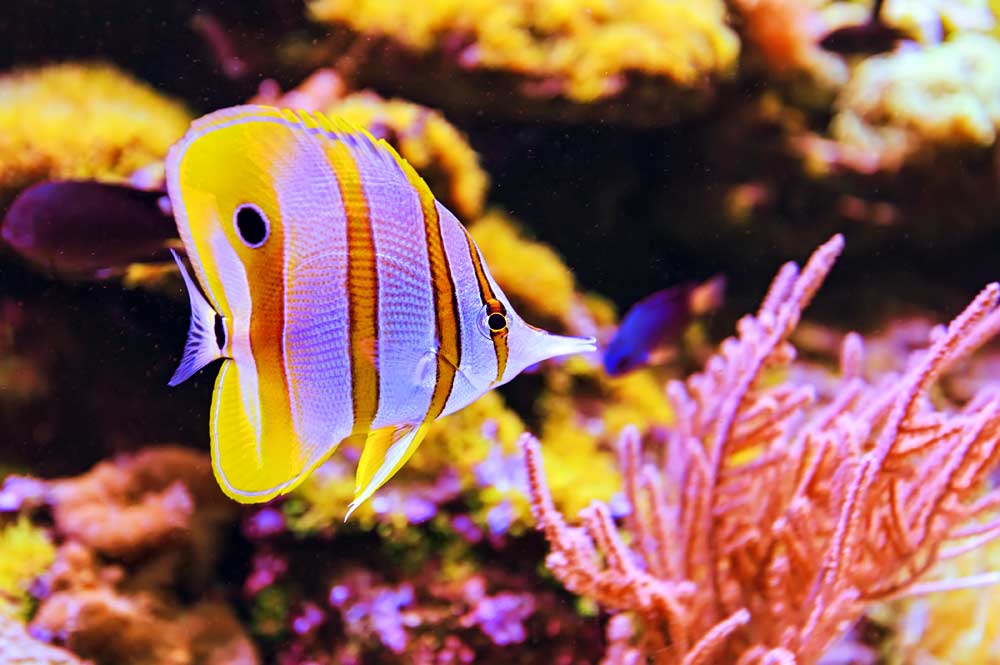 It is among Kiunga's coral reefs, however, where the real action is. Coral reefs are one of the most fascinating ecosystems on earth, sheltering nearly one million different types of marine life. They are made by battalions of tiny polyps, miniscule sea anemone-like creatures that live together in colonies. Some create a hard skeleton outside their bodies and it is this which eventually forms into stony coral. And coral comes in many shapes, size and colours. Varieties include the open-branched stag's horn coral, the pincushion-like acropora coral and the wavy-branched and plate-like pavona coral. There is also the solid favia coral and the convoluted brain coral.
What to see
As well as the beautiful coral itself, the reef provides food and shelter for an entire community. A shifting rainbow of small fish, worms, shrimps, octopus and clams hide in the gaps. Blue and yellow parrot fish use their hard beaks to chew off lumps of coral. Snappers, rubberfish, zebrafish, butterflyfish and scorpionfish shimmer in the clear waters. Hunting sharks, rays, turtles (olive ridley and leatherback) and starfish prowl the reef in search of prey.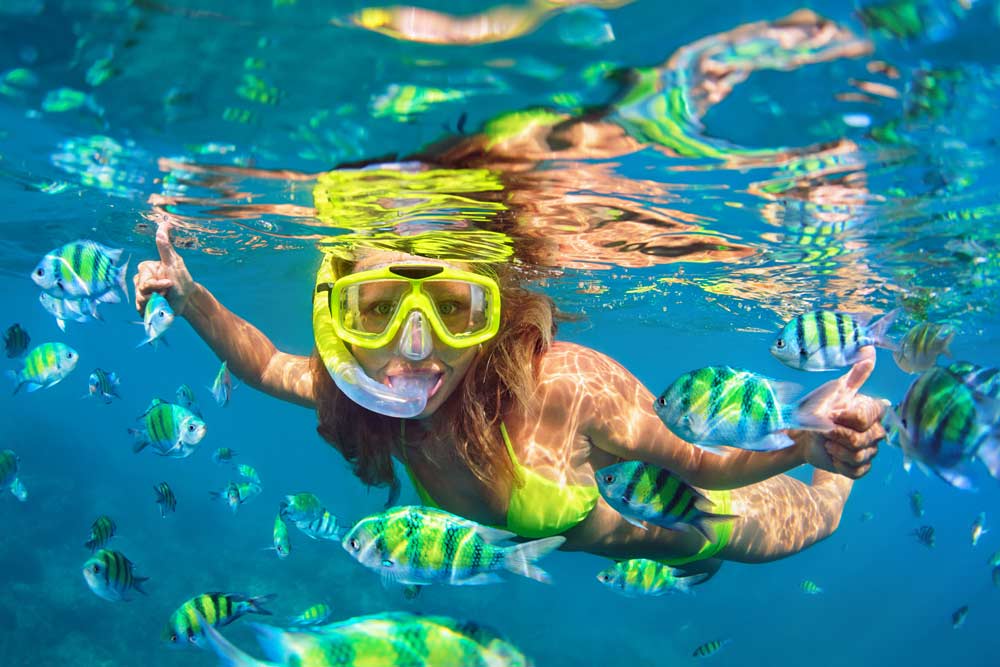 Fierce moray eels hide in holes while small crabs, wrasses (long, spiny-finned fish) and sharks lurk in the caves. Sea urchins, sea cucumbers, brittle stars and numerous species of mollusk feed on algae. And transparent prawns dance wraith-like through the waters alongside shifting clouds of tiny demoiselle fish.
Home to 'mermaids'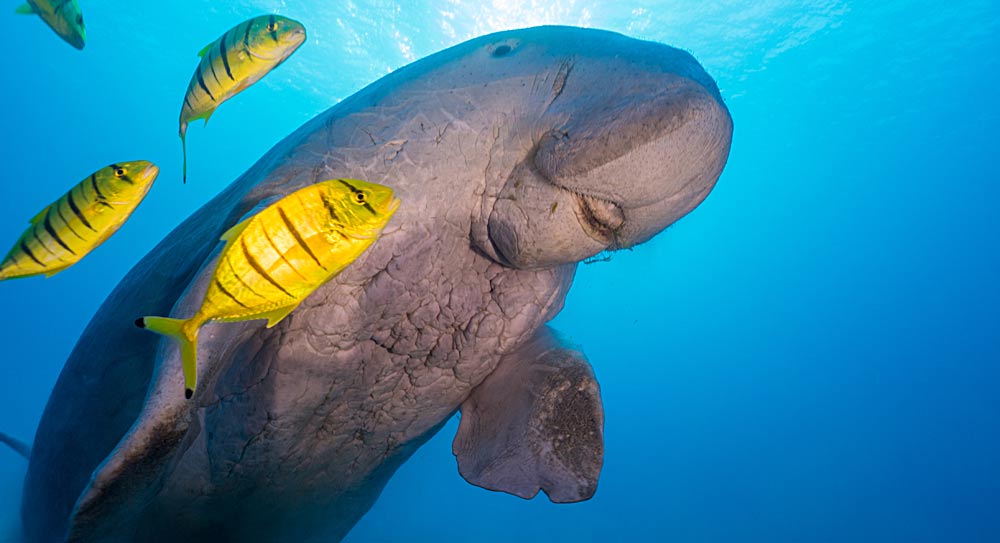 The Reserve's creeks and inlets also serve as a substantial breeding ground for the rare mermaid-like creature called the dugong. A completely aquatic, warm-blooded mammal, the dugong belongs to the mammal order sirenia. This name comes from the ancient legends of Odysseus and the Sirens. Dugongs are thought to share a common ancestry with the elephant. They have an average length of 2.5 to 3.2 meters and may weigh anything from 140-170 kg. They live on the marine grasses growing in the shallower waters of the Reserve.
Snorkelling, diving and swimming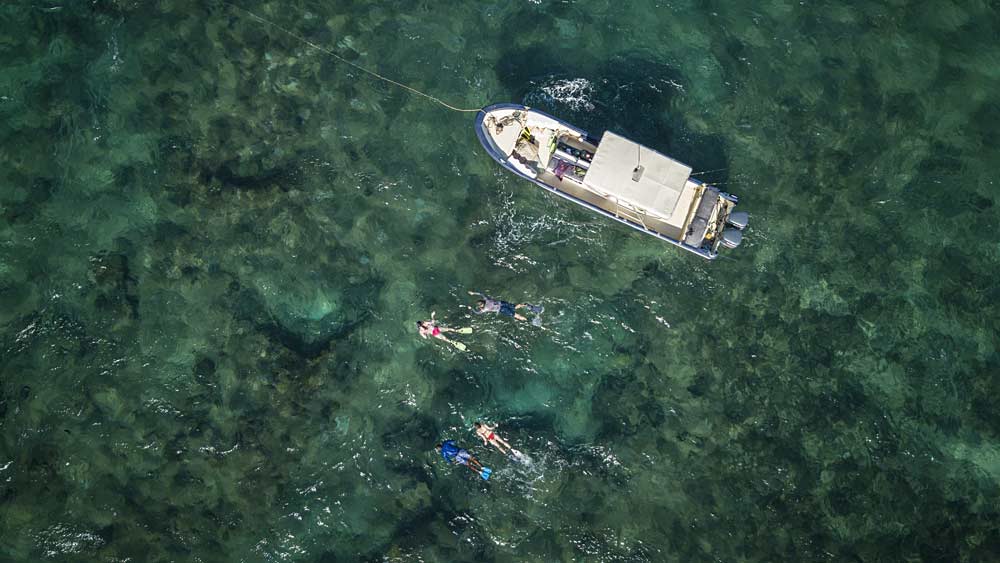 The best time for snorkelling over the reef is two hours either side of low tide, as this is the period when the greatest amount of marine life is revealed. Kenya's coastal waters are warm all year round, so diving without a wet suit is also possible – and much more fun.
Realm of seabirds
The outer islands of the Reserve host many seabirds. Species nesting here include roseate tern, sooty gull, white-cheeked tern, bridled tern and brown node. Crab plovers are also plentiful while other migrant waders frequent the more sheltered flats and creeks.
Kiunga Marine Reserve: factfile
Climate: the coast is humid with a mean annual temperature ranging from 22-34 degrees centigrade. Rainfall is around 500mm per year.
Vegetation: microscopic marine plants and dugong grass, coastal scrubland and mangrove swamps.
When to go: the Kiunga Marine Reserve is open all year round.
What to take: footwear (to protect your feet from the reef), T-shirt, snorkel, mask, fins, camera, sunscreen and plenty of drinking water.
How to get there: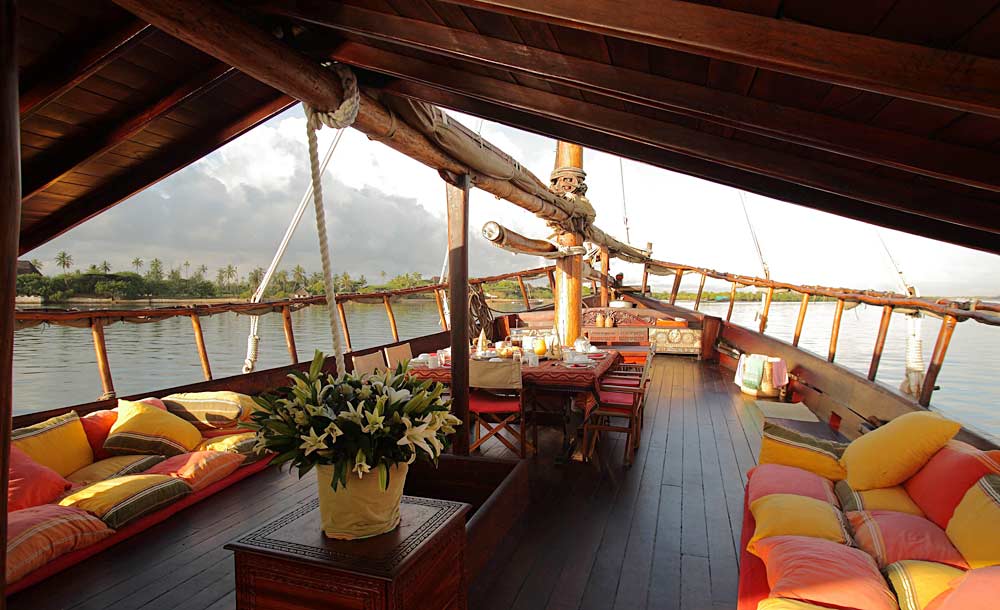 By road: Kiunga Marine Reserve is 976 km from Nairobi and 372km north of Malindi. Kiunga is a remote unspoilt village on the mainland about 150 km north-east of Lamu.
By sea: from Lamu you can get to Kiwayu Island by dhow or speedboat. The beautiful Tusitiri dhow can be privately booked via the Enasoit Collection website.
By air: there is a nearby airstrip at Mkokoni on the mainland.