Karura Forest is full of surprises. It welcomes 16,000 walkers, runners, horse-riders and dog walkers a month. It also occupies fourth-place on the TripAdvisor hit list of 'what to do in Nairobi.' Furthermore, it provides a living classroom for thousands of Kenyan school children. And it hosts a selection of events from team building events to weddings and picnics.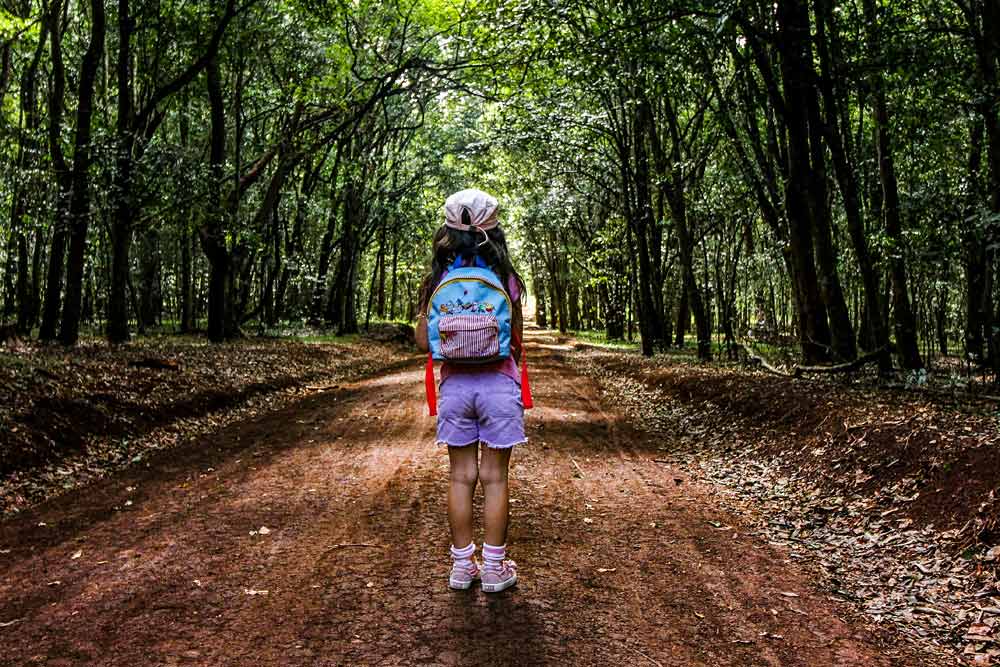 Karura Forest, a place for all seasons and all creatures
There's a stream of people heading down the narrow suburban road. Ladies in lycra with their eyes on their fitness apps, a crocodile of school children walking hand-in-hand. A pod of cyclists in streamlined helmets. Two young men on horseback and a lot of dogs. They're on leads, pulling strongly in the direction of their favourite place: the Karura Forest, Nairobi.
Nairobi's green lung
Karura is a calm green space in the very heart of a huge, loud city. Yet, here the air is filled with birdsong and scented with eucalyptus blossom. It's a friendly place where people smile at you and say 'hello'. Nine types of orchid nestle amid the trees; and Syke's monkeys swing from their branches. Nor is it unusual to come across antelopes and bush babies, trogons and turaco.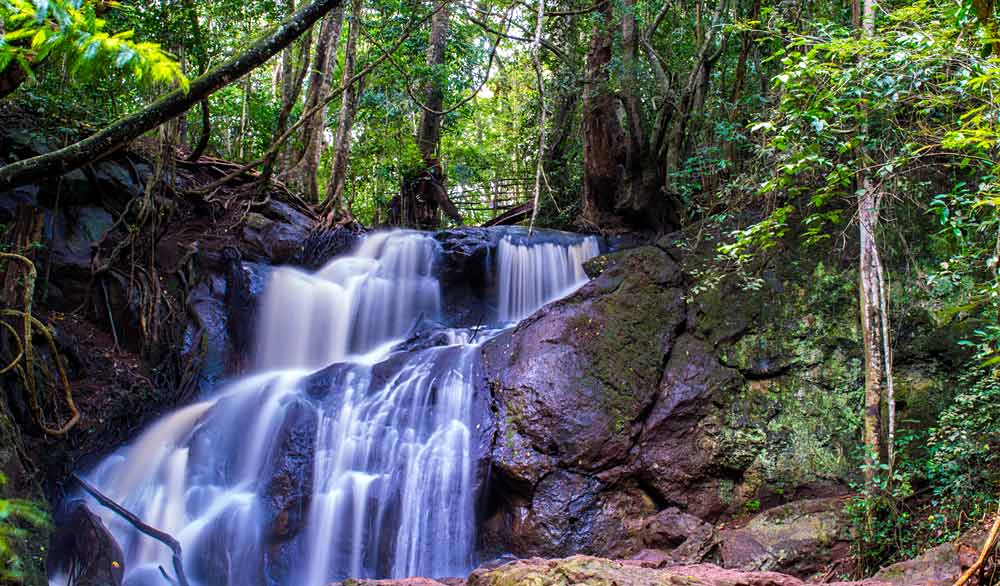 The world's largest inner-city forest, Karura is Nairobi's ultimate escape. It promises 50km of colour-coded trails leading through cool forested valleys. Here you can hire a trail bike or leap into a waterfall; you can explore the sacred caves used as hideouts by the Mau Mau freedom fighters during Kenya's fight for independence. Elsewhere you will find lily ponds and wetlands; even a vast furnace that was once used to burn Kenya's discontinued currency. There are also several rustic café's and a children's adventure park.
Need to know about Karura Forest
Trees include vast stands of eucalyptus as well as all manner of indigenous trees. These include cedar, toothbrush trees, fig trees, bamboo and the East-African greenhearts after which the surrounding Muthaiga district is named.
Wildlife includes suni, Harvey's duiker, bushbucks and bush pigs. There are also genets, civets, honey badgers, bush babies, porcupines, Syke's monkeys, bush squirrels, hares and epauletted bat.
There are over 20 species of birds including: Ayres hawk eagle, African crowned eagle, silvery cheeked hornbill, Hartlaub's turaco, Narina Trogon. African wood owl, crested cranes, sparrows doves, weavers and vultures.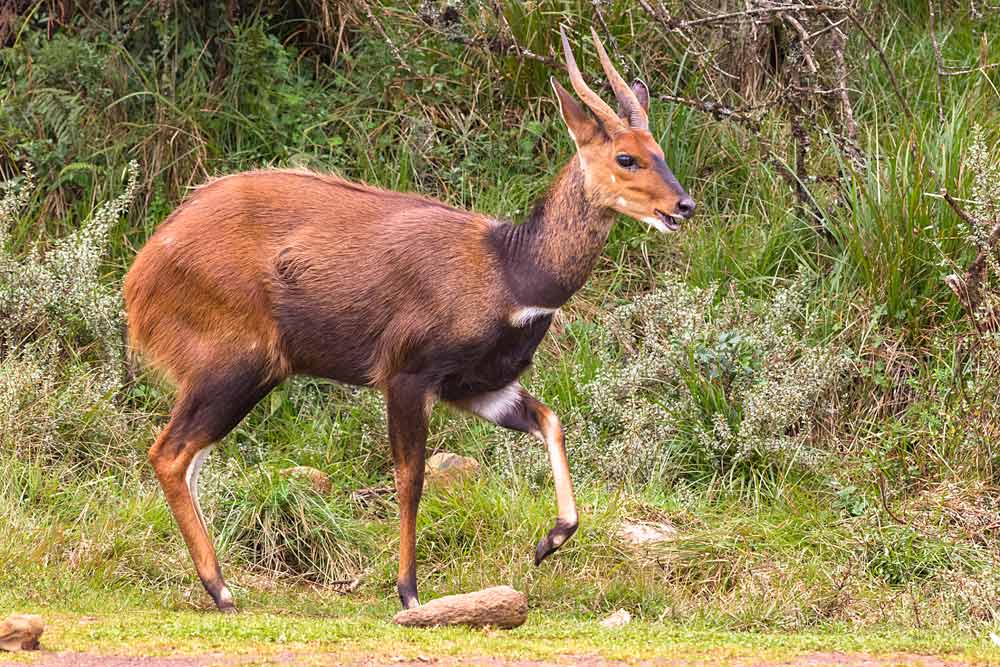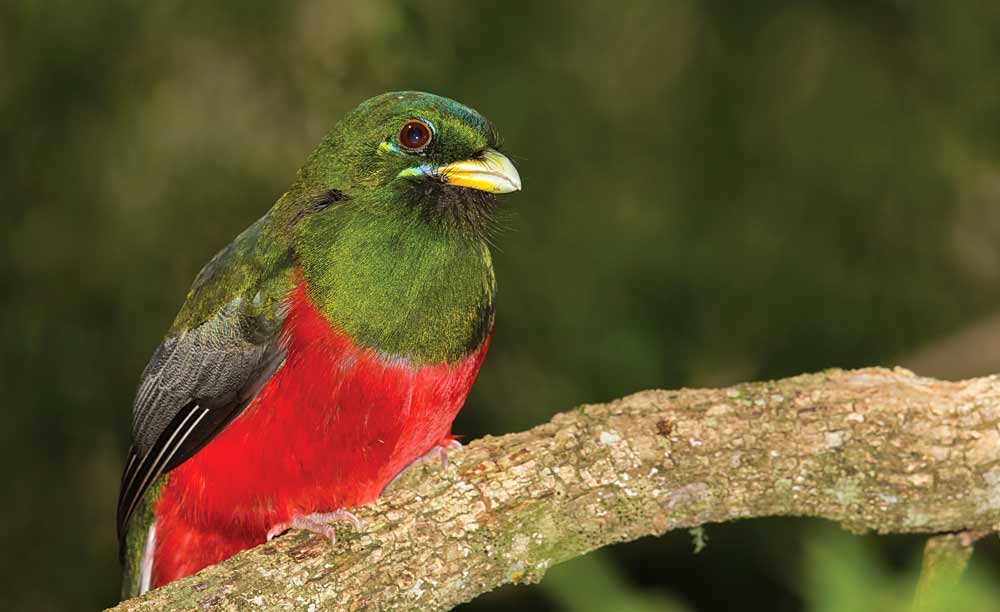 The forest also provides habitat for numerous species of butterflies, including the African Queen and the Desmond's Green Banded Swallowtail.
Find out more
The Forest has two parking areas: parking costs 100 shillings. Entry fees range from 100 shillings for citizens to 600 shillings for non-residents. It's open from 6.00am to 5.45pm and sturdy mountain bikes can be hired for 500 shillings for two hours.
For more information: visit the Friends of Karura Forest website