A visit to the Sheldrick Wildlife Trust Elephant Orphanage is one of Nairobi's most enchanting experiences. It's also one that has to be planned in advance as the opening times are limited. Here's a taste of a visit to one of Africa's oldest and most pioneering conservation projects.
Elephant playtime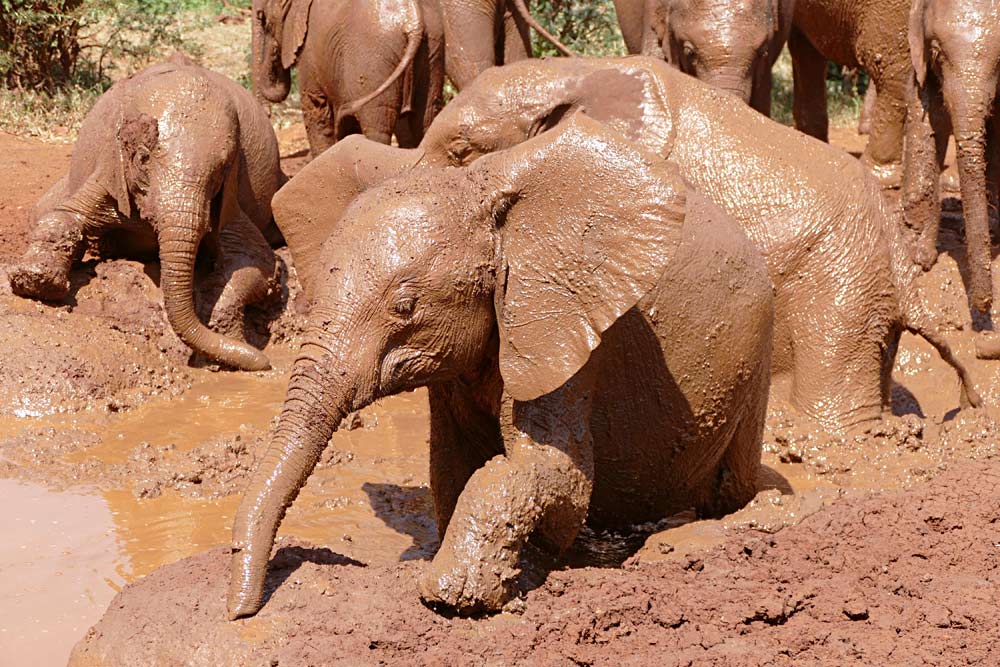 It's one of the highlights of a visit to Nairobi – a definite 'must do' for children and grown-ups alike. The baby elephants come out to play for an hour a day between 11 am and 12 noon. Accompanied by their keepers, each armed with a giant milk bottle, they hurtle out of their nursery area and into an open space, around which the visitors are gathered. It's very informal – the little elephants dash about, play football, enjoy a mud bath, drink their milk and interact with the visitors from whom they are separated by only a rope.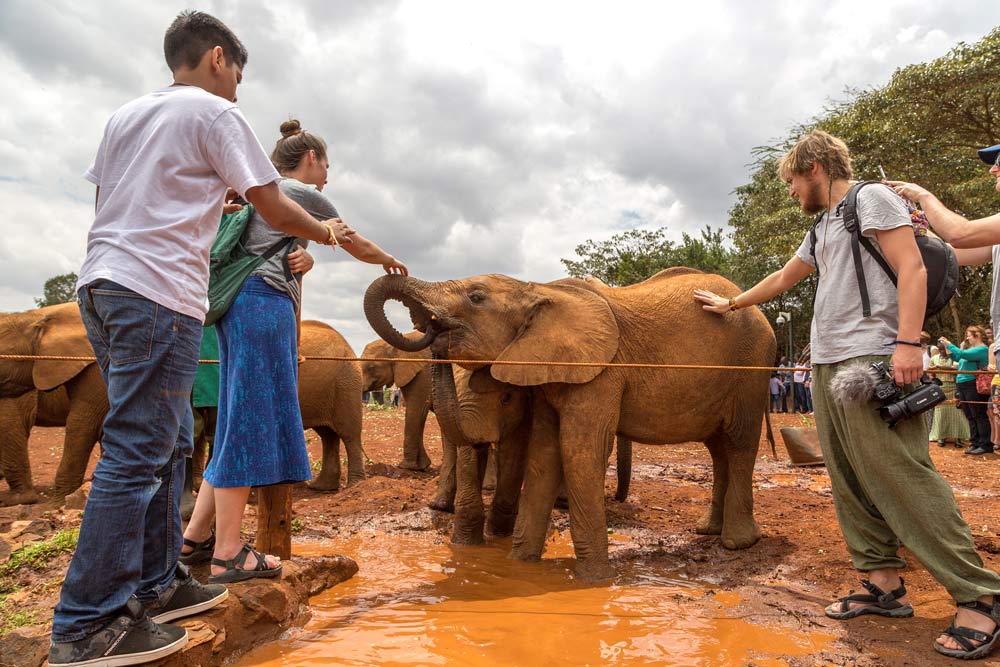 Each of the keepers gives a short speech about his particular charge. He'll generally explain where and how the elephant was orphaned. Also how it is being rehabilitated and when it is expected to return to the wild.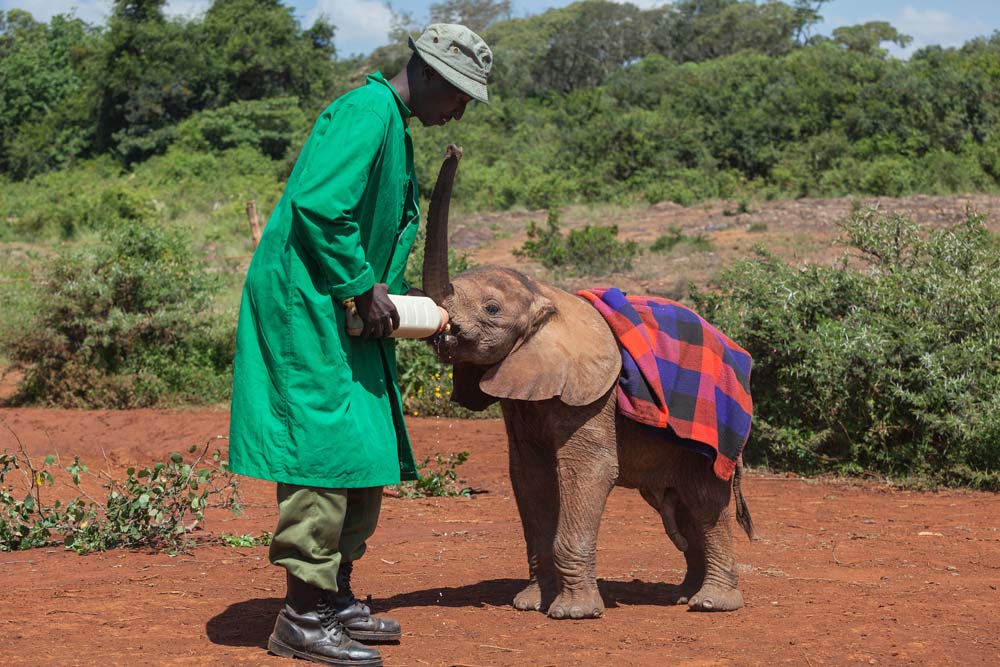 Returning the elephants to the wild
Rehabilitation is a major part of the Sheldrick Wildlife Trust's work. The majority of elephants are taken to Tsavo East National Park after they've been cared for by their keepers in Nairobi. Here, they are taken for walks in the bush and encouraged to meet with other elephants. It's a long process, but eventually the elephants return to the wild. Typically, however, they will return to the Tsavo shelter from time to time to greet the new arrivals.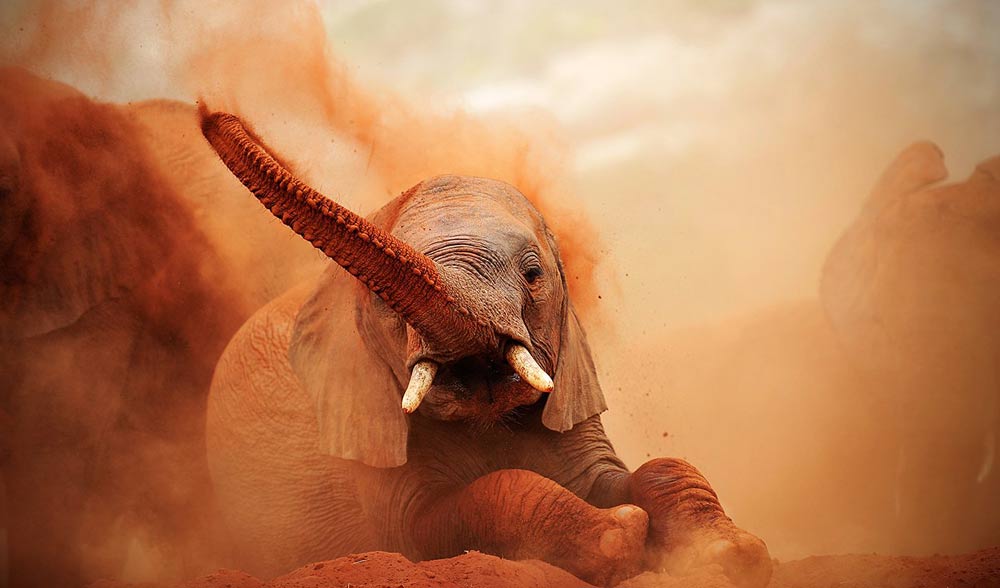 The Unsung Heroes
Dame Daphne Sheldrick's book – Unsung Heroes – tells the stories of just some of the elephants that have passed through this most famous elephant orphanage. It also celebrates the men and women who have gone to extraordinary lengths to help elephants in need.
Read our article on Unsung Heroes here.
Need to know
The Orphanage is approximately 17 kms from Nairobi City Centre adjoining Nairobi National Park. Entrance to the Orphanage for the visiting hour requires a minimum contribution of US$7 dollars / 500 Kenya Shillings per person.
For 'foster parents', those who have 'adopted' an orphan, a more private visit can be arranged in the afternoon (5pm to 6pm). This visit will enable you to have a one-on-one meeting with a keeper and his little elephant. Typically such a meeting takes place as the elephant is being settled down for the night in his sleeping quarters. This visit must be booked direct with the Sheldrick Wildlife Trust.
To find out more about the excellent work or the Trust, visit their website.
To adopt an orphan, visit here (minimum annual donation UK£ 35 / US$ 50).