Imagine galloping across the plains alongside a herd of giraffe, riding up to an elephant, or watching the migration unfold from your saddle. Enjoying a short ride or a full horseback safari in Kenya is an exhilarating experience and a very popular choice.
Rides for all abilities
Kenya has a long history of conducting horse riding safaris. As well as the specialist operators, many of the lodges, hotels and private reserves have their own stables. Game viewing on horseback is a very special experience. And it benefits from the fact that many animals in the wilderness don't see horses as a threat and allow them to get extraordinarily close.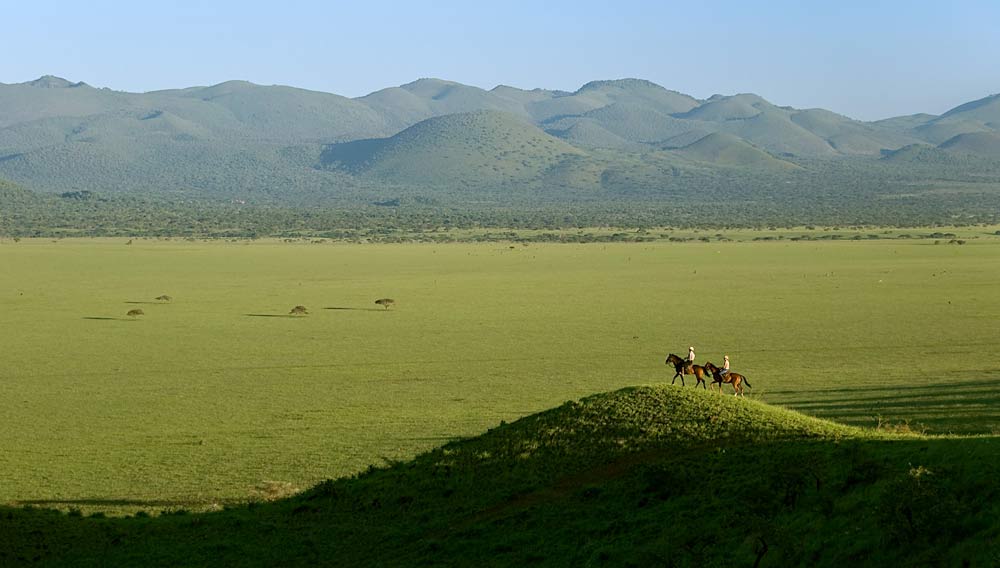 Rides can be as short as a few hours, a full day (with a picnic lunch), or a full safari for a week or more. If you're riding around the grounds of a lodge, no vetting is required but if you're going out into the wilderness however, you will typically be assessed to grade your proficiency. And you will always be accompanied by a guide – known as a syce in Kenya.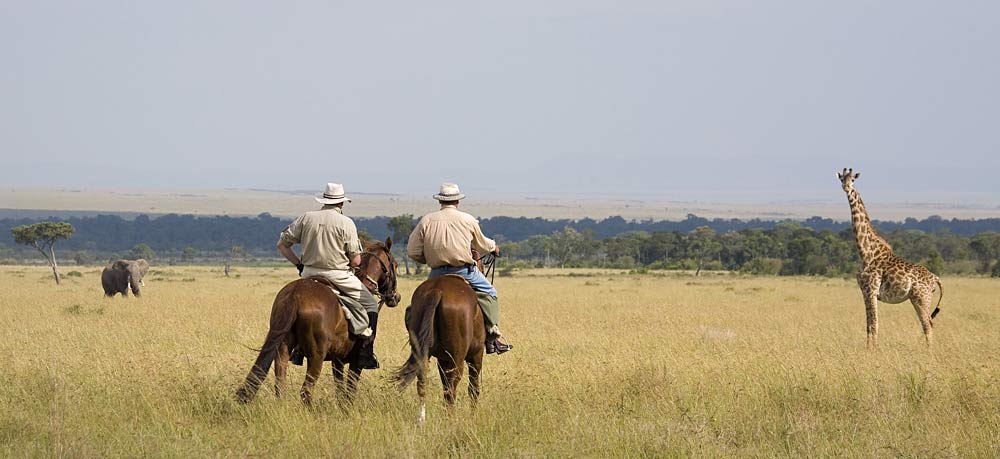 Many of the lodges offer family rides using horses which are known to be docile. Often the younger members of the family will be attached by a leading reign to the syce.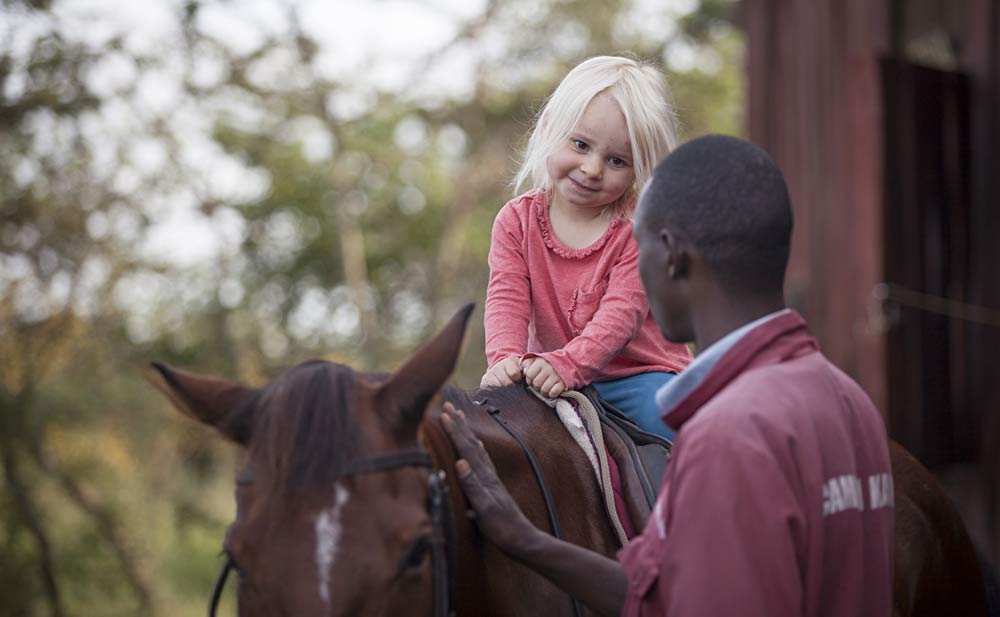 Where to ride
The most popular horse riding safari destinations in Kenya are: the Masai Mara conservancies; Laikipia and the central highlands; and the Chyulu Hills, between Tsavo and Amboseli. In these beautiful areas you can ride for days, taking in the scenery, getting close to the wildlife and reaching areas inaccessible by vehicles.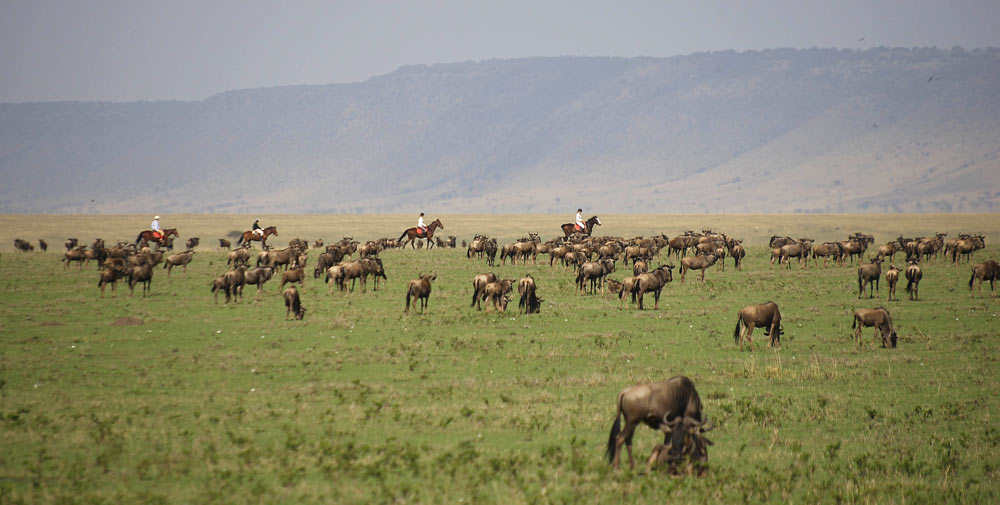 Depending on the exact itinerary of your riding safari, accommodation will be provided in permanent or mobile bush camps (with full safari kitchens, mess tent, WCs and hot showers), or in luxury lodges. Often a combination of both is used – so as to allow days of rest and pampering between the rides. Such a safari also offers plenty of scope for guided walks, ornithology, riverside sundowners or bush campfires.
Horses for courses
As well as riding, you can take time out from your Kenyan safari to enjoy some equine sports. Around central Kenya, you can take in some world-class polo matches – polo being a sport in which Kenya excels. If you're in Nairobi, you can place a bet while enjoying the style and pace of Nairobi Racecourse, rated as one of the world's most beautiful racing venues.
Kenya horse riding safaris – find out more
For a short horse-ride in Kenya you will be issued with a hard hat. If you're planning on doing a longer ride (or a full riding safari), you will also be able to access boots, gloves and other equipment. Check with your tour organisor in advance.
The following operators and accommodation providers have an excellent reputation for conducting horse riding safaris.
Offbeat Safaris
Safaris Unlimited
Great Plains Conservation – Ride Kenya