Whether you begin or end your trip in Nairobi, there's plenty to do and see: for an hour, a morning, or a full day. Below are just some of Nairobi's most popular day trips.
Nairobi City Tour
The best way to discover the vibrant diversity of this historic city, which is the uncontested 'Safari Capital of the World' and self-styled 'Green City in the Sun', is on a City Tour. Travel straight to the heart of Kenyan culture by visiting art galleries, handicraft centers and bustling markets. Gain a unique insight into both Kenya's past and present by seeing the Parliament Building, Jomo Kenyatta's mausoleum, the iconic Kenyatta International Convention Center, the Railway Museum (background to the 'Lunatic Line' and man-eaters of Tsavo), and the stunningly renovated National Museum of Kenya as well as its Arboretum and Snake Park. Just a few of the city's famous 'sights' on offer.
As well as bus tours, there are also walking tours of Nairobi – many of which include a stop for a traditional Kenyan lunch. It is also possible to take a tour of Kibera slum to visit its workshops, vendors and schools and to learn how the slum's 250,000 residents live on a day-to-day basis.
Tours can be booked direct with your hotel.
Sheldrick Wildlife Trust, Langata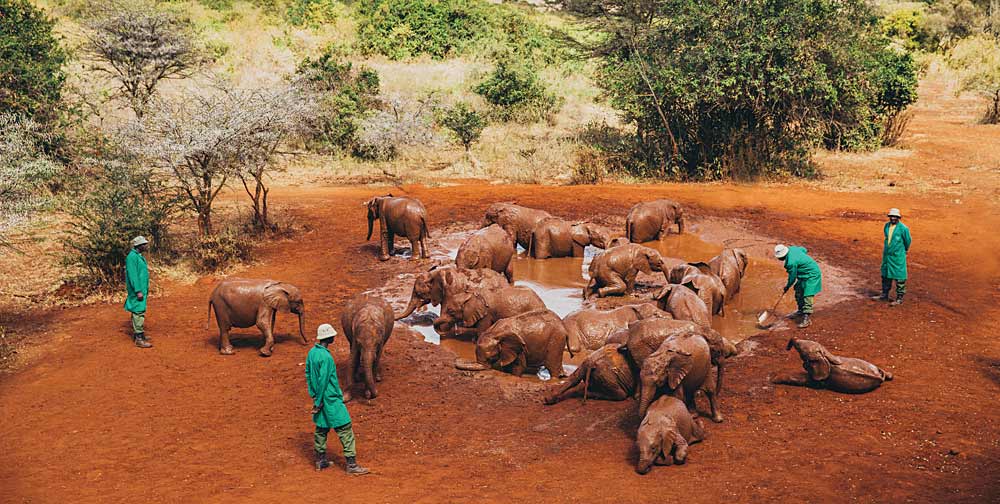 This makes a wonderful morning's outing to see the baby elephants and rhinos which have been rescued by the Trust. Once the elephants have become reasonably self-sufficient, they are translocated to Tsavo East where they join the older orphans. On this magical visit you can see the baby elephants being fed by their keepers; and watch as they play together in the mud. You can even adopt an elephant.
For further information, read our article on the Trust.
AFEW Giraffe Centre, Langata
An African Fund for Endangered Wildlife project, the Giraffe Centre is a circular wooden building raised on stilts amid pleasant grounds. In the middle is an information centre, around it a platform that allows you to look eye to eye with a Rothschild's giraffe; and feed it on pony nuts. There's also a small café on site.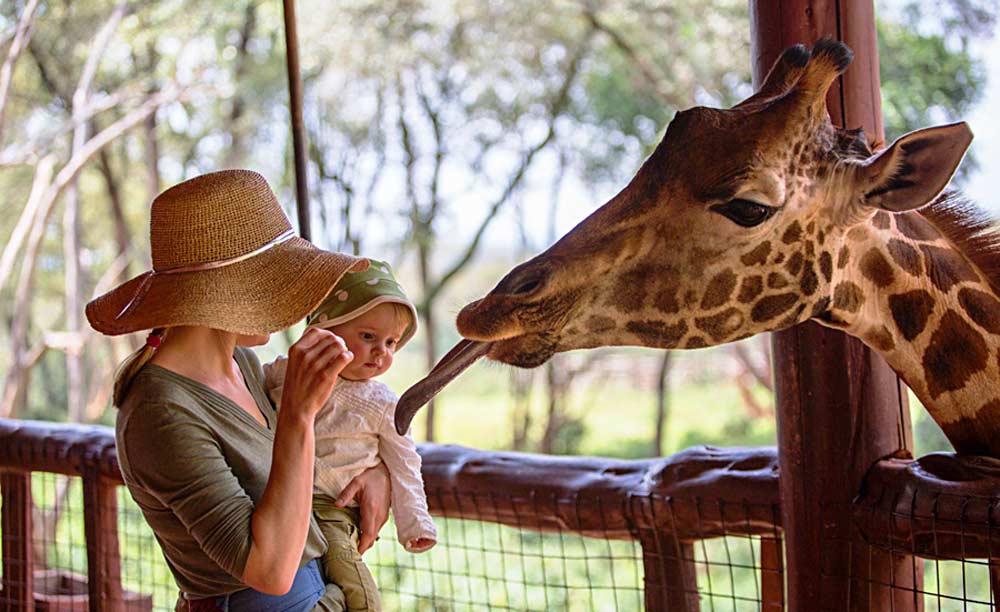 Next door to the centre is Giraffe Manor, a boutique hotel where the giraffes famously poke their heads through the windows to join the guests for breakfast. For more information: www.giraffecentre.org
Nairobi National Park
Just 10 minutes from the city centre, Nairobi National Park is unique. An oasis of green and rolling plains it offers over 100 recorded species of wildlife to include rhino, buffalo, lion, leopard, crocodile and hippo. The Park can be negotiated by 2WD vehicle and offers a mini Kenyan safari, which can easily be done in a morning.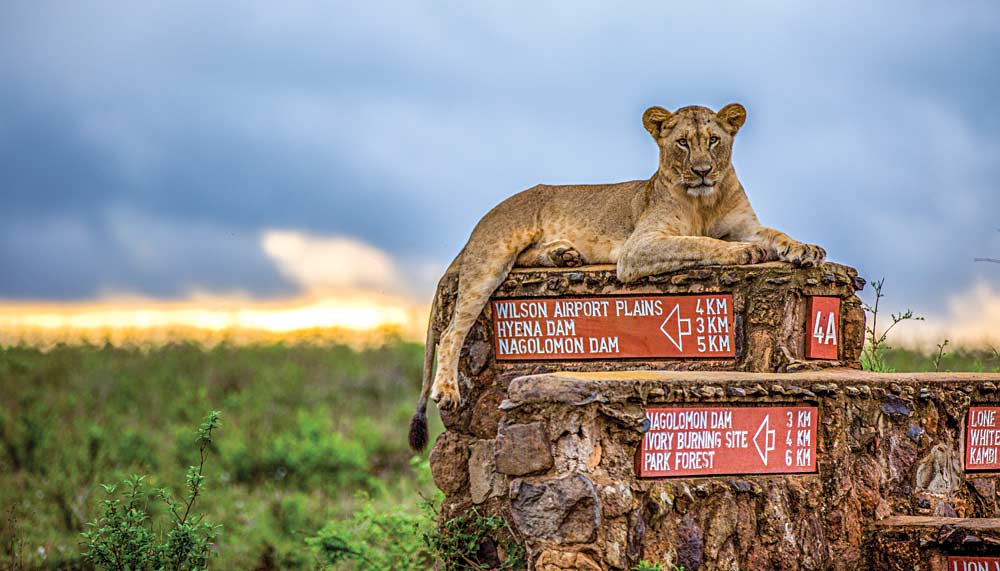 Animal Orphanage & Safari Walk
The Animal Orphanage is located just within the Nairobi National Park. It was established in 1964 as a refuge for sick and orphaned animals, and is a tremendous attraction. The Nairobi Safari Walk is constructed on the Orphanage's original site, and is designed to reflect Kenya's ecosystem in miniature. It provides an opportunity to see animals behaving as they would in their natural habitat, and visitors can walk it in 45 minutes or take all day if they wish – a perfect introduction to the safari experience. Guides are available free of charge. A children's museum and animal feeding time (2.30p.m. daily) as well as a café will keep children occupied for hours.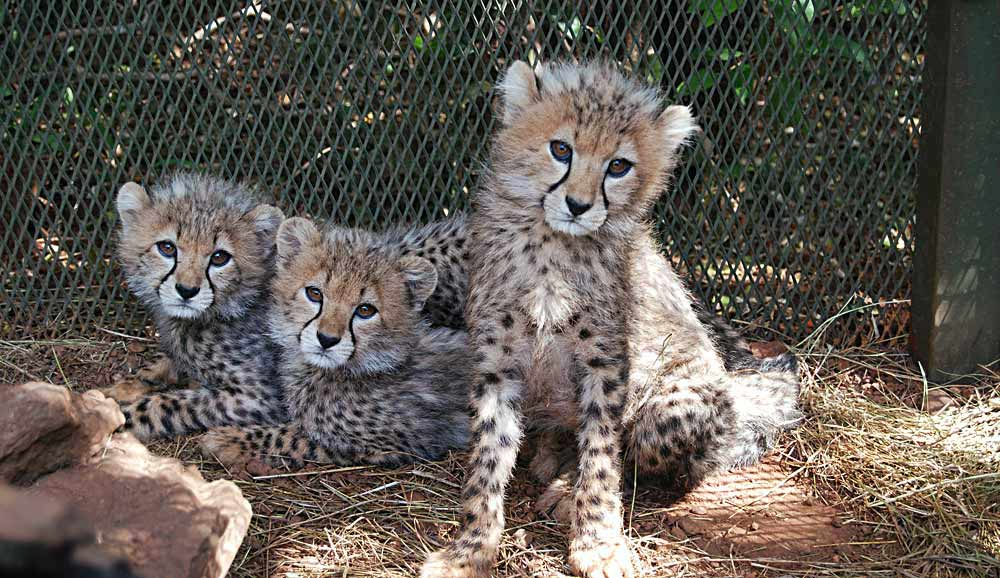 Guided bird and nature walks can be organised in the Park led by members of the Friends of Nairobi National Park (FONNAP) who can be contacted through the Kenya Wildlife Service (KWS) Park Headquarters or by visiting: https://fonnap.org
Nairobi Arboretum and bird walks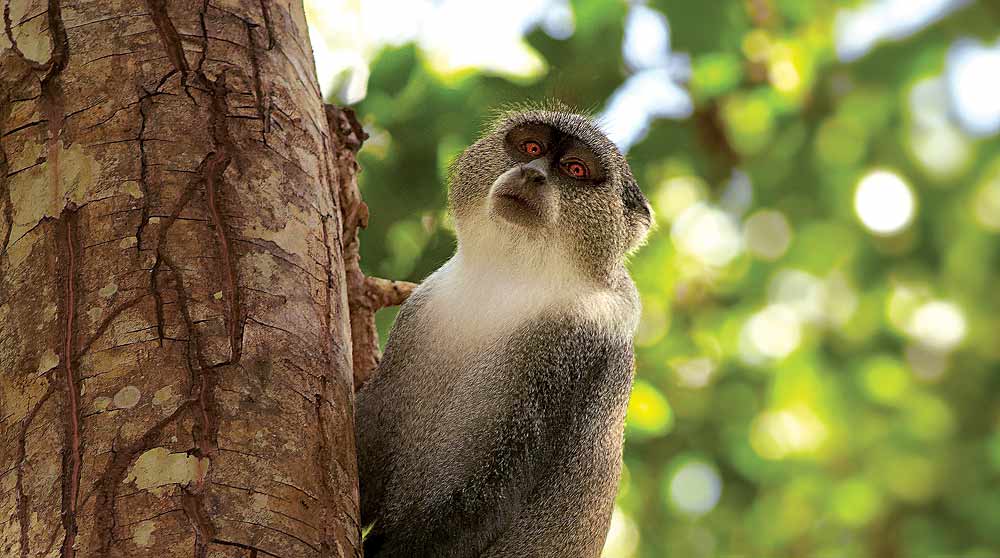 The Arboretum is one of Nairobi's few remaining green spots with shaded walkways, lawns and jogging trails right at the heart of the city. It comprises 30 hectares of attractive wooded landscape and holds over 350 species of indigenous and exotic plants. It is home to over 100 species of bird, Vervet and Sykes monkeys, many butterflies and other smaller wildlife.
Nature Kenya: a society supporting local community projects ranging from plants to butterflies and birds conducts guided walks in the Arboretum. So allow a morning when you're in Nairobi and join a bird walk with other enthusiasts. For more information: www.naturekenya.org
The Bomas of Kenya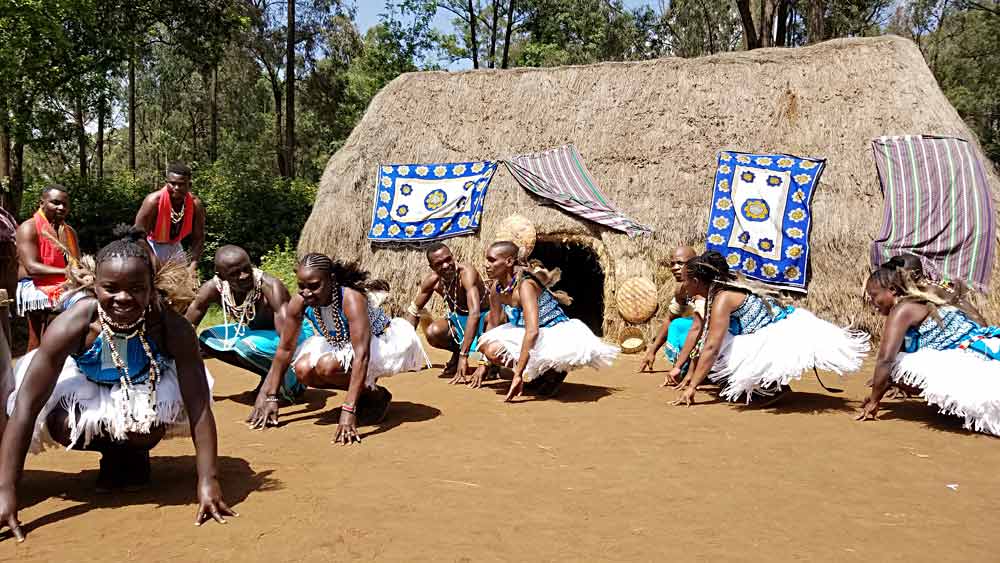 A cultural and entertainment centre, the Bomas of Kenya offer a presentation of African culture and dance. The 'Harambee' dancers give displays of different tribal dances, and play an assortment of traditional musical instruments. There's also an African theme village and the 'Nyama Choma Boma' restaurant serving traditional Kenyan food.
For more information, read our article on the Bomas of Kenya.
Karen Blixen Museum
Danish author Karen Blixen, best known for her book Out of Africa, lived in this house on the outskirts of Nairobi which has now been turned into a museum in her honour. The garden's spectacular view looks out towards the famous Ngong Hills, where Karen's beloved Dennis Finch-Hatton is buried. Much of the furniture originally belonged to the house.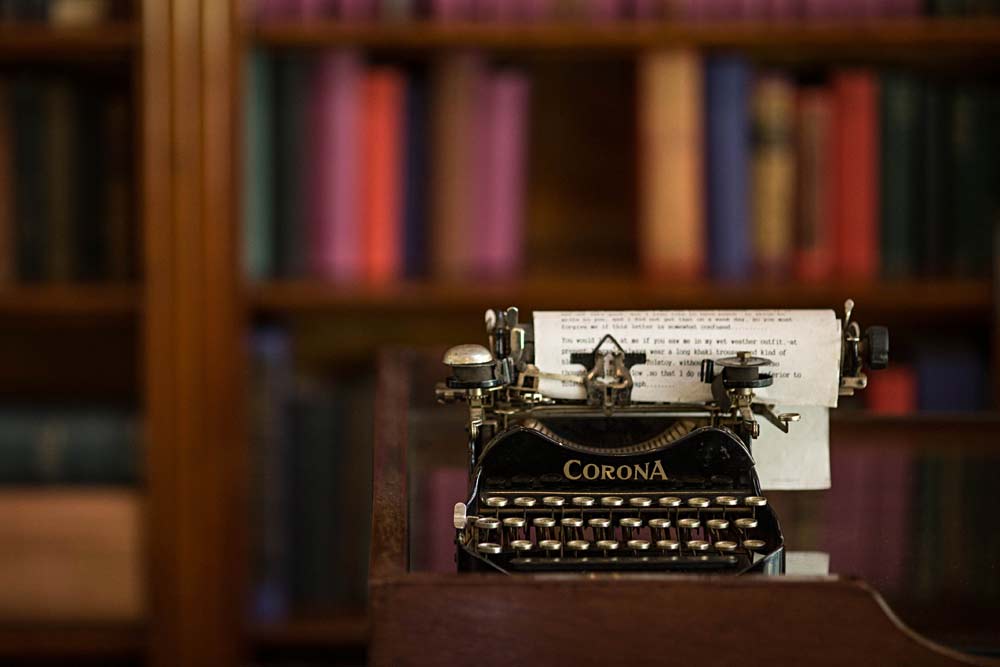 Approximately 45 minutes from Nairobi, the tour of the museum is however long visitors want to make it. It can often be combined with other stop-offs on what is known locally as 'The Karen Circuit'. It is one of the National Museums of Kenya's most popular venues. The Museum has its own shop which includes copies of Karen Blixen's books written in her pen name, Isak Dinesen. Open every day of the week from 8.30a.m. – 5.00p.m. Visit: www.museums.or.ke for more information.
The Carnivore Experience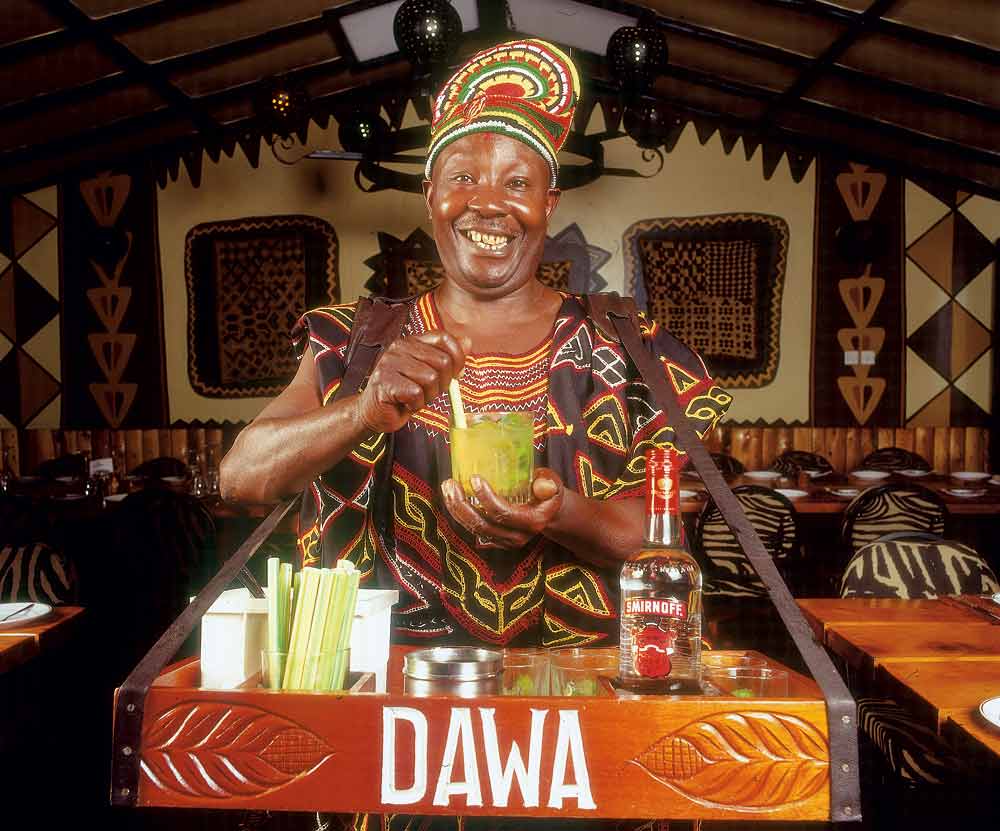 No trip to Nairobi is complete without a visit to the world-famous Carnivore Restaurant (frequently listed as one of the best restaurants in the world). In entirely unique surroundings, you can get your safari off to a really intrepid start (or a truly carnivorous end) with a famous 'dawa' cocktail followed by such hunter's delights as: ostrich, camel and crocodile steaks seared over red-hot furnaces and served on skewers at your table. For the more faint-hearted there are plenty of fish and vegetarian choices too. For bookings: visit the Tamarind website.
Kazuri Beads Factory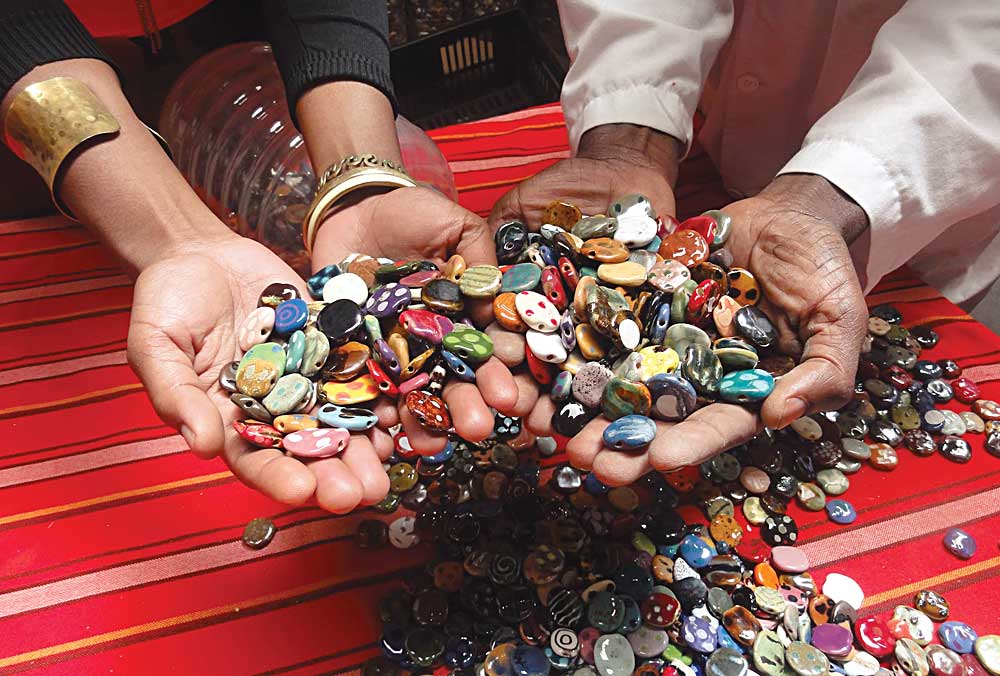 Allow a couple of hours for this visit which entails a tour of the bead factory and a browse round the shop. Watching how the beads are made comes with a fascinating history. In 1975 the late Lady Wood began making ceramic beads in her garden shed. Some years later, knowing that there were many single women in the area who desperately needed employment to help support their children, she found herself running a fully operative bead factory with a flourishing export market. Kazuri's colourful products which include ceramic jewellery and delightful crockery have a hallmark all of their own. For more information: www.kazuri.com
The Kenya Railway Museum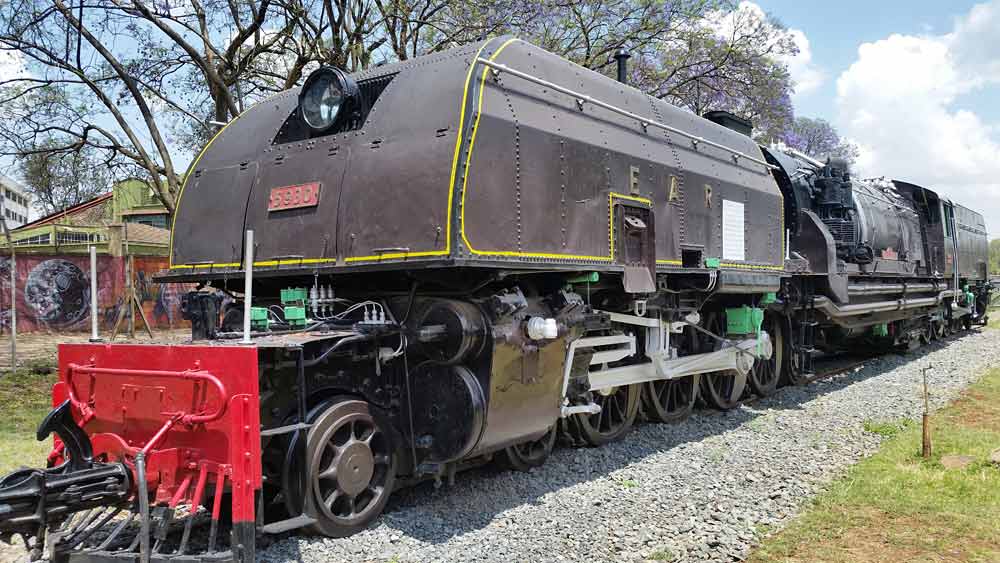 Near the Nairobi Railway Station and easily accessible by taxi, allow at least two hours for a visit. The Museum contains much of Kenya's early history, is beautifully laid out and of interest to both children and adults. Old locomotives dating back to 1920 are displayed outside together with their carriages. The inside displays are equally interesting and include carriage furniture, crockery, cutlery and menus. For more information, visit the museum's Facebook page.
Kitengela Hot Glass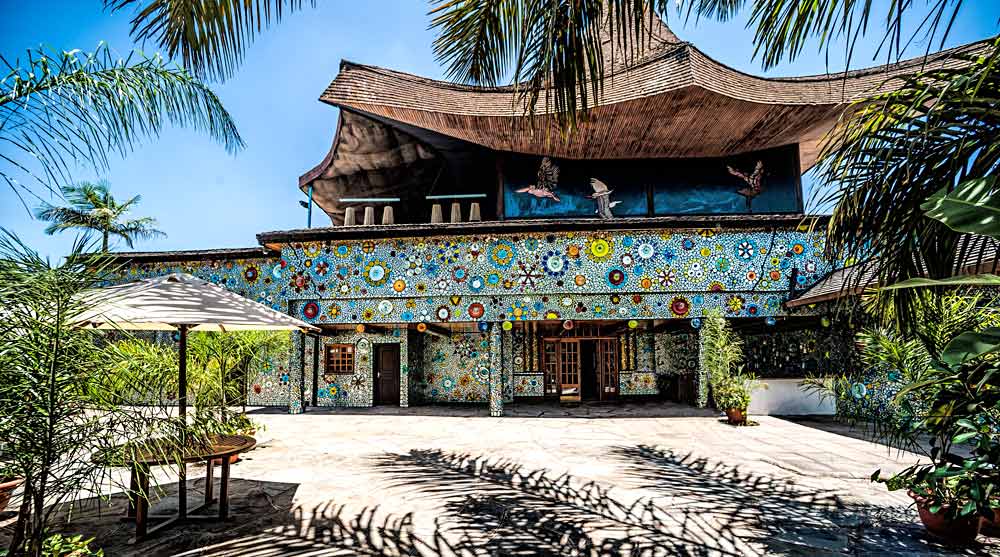 Just an hour's drive from Nairobi on a rough dirt road, a visit to the Kitengela Hot Glass factory provides an absorbing day out. Located on the edge of Nairobi National Park, this magical group of studios is tucked into the edge of a riverine gorge and consists of an attractive brick beehive structure with a striking planetarium-type dome containing over 1,000 glass stars. Mosaics and glass sculptures line the pathways leading to the gallery stacked with glass treasures.
Visitors have the chance of watching glass blowers at work and can also (with a little notice) enjoy the experience of moulding glass themselves. The range of glassware on sale is enormous – all shapes, sizes and types of glasses, vases, jugs and smaller items. There is also a charming on-site café – the Glasstronomique Café.
For more information: www.kitengela.com
Nairobi National Museum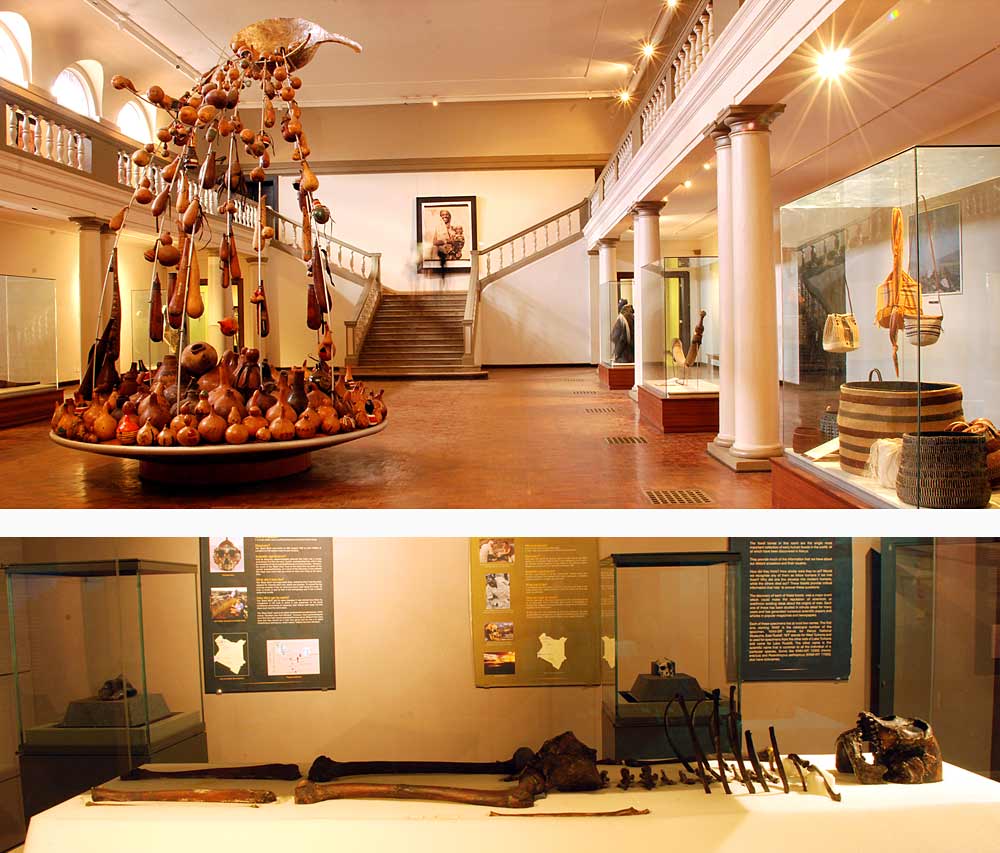 A visit to the recently modernised Nairobi National Museum is a fantastic way to spend time in Nairobi. With greatly expanded and improved display space and exciting new exhibitions, a morning in the museum will give travellers a valuable and meaningful introduction to Kenya's rich natural and cultural heritage.
Exhibits include the Birds of East Africa – a gallery of nearly 1,000 specimens; the Great Hall of Mammals and the Cradle of Humankind. One of the museum's highlights is the Hominid Skull Room, an incredible collection which is described as 'the single most important collection of early human fossils in the world'. The most popular exhibit is Turkana Boy (also known as Nariokotome Boy), the almost-complete skeleton of a young boy who lived around 1.5 and 1.6 million years ago, discovered near Lake Turkana in northern Kenya.
Situated within the grounds of the Museum is the Snake Park. It features some impressive snake species including the African rock python, puff adder, black mamba and Egyptian cobra. There is also a botanical garden adorned with sculptures linked to Kenya's heritage.
For further information: www.museums.or.ke and www.kenyamuseumsociety.org
African Heritage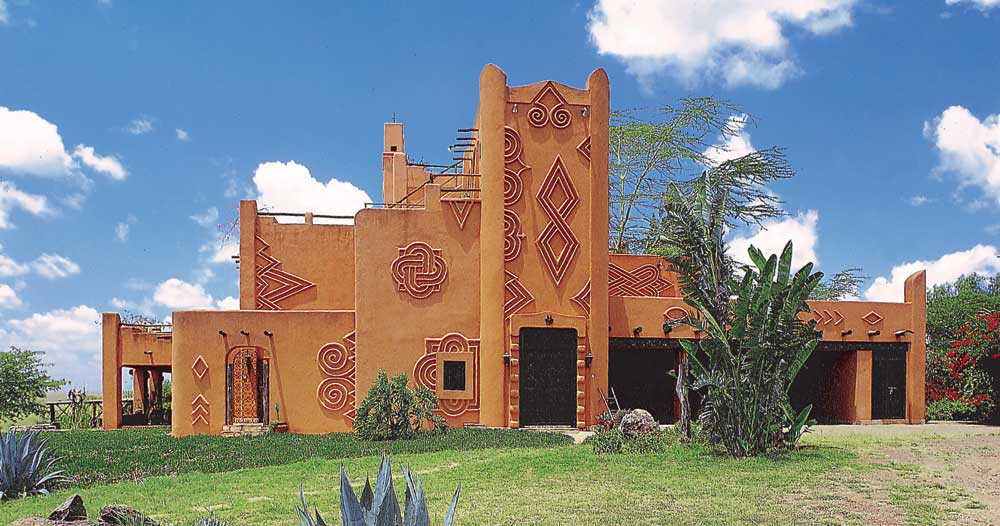 Alan Donovan, one of the main forces in introducing African artefacts, fashions and models to the world has left his collection, currently contained in his house, for visitors to see. Designed by Donovan and overlooking Nairobi National Park, African Heritage House provides the visitor with a true African experience and can be reached either by road or rail, via an original Kenya steam train. A visit can easily include breakfast and lunch as there's plenty to see. The architecture is traditional; Donovan claims it is "the most photographed house in Africa". Cultural performances can be arranged with prior notice. For more information: africanheritagehouse.info
Murumbi African Heritage collection
Joe Murumbi of mixed Goan and Maasai parentage and his wife Sheila were among Africa's most famous collectors of antiquities, and they dedicated their entire lives to collecting Africana. Their world-renowned collection of sculptures, paintings, books, artifacts, historical documents and textiles is on permanent display in the Nairobi Gallery, a National Monument in the centre of Nairobi.

For further information, visit: www.museums.or.ke